Putin orders withdrawal of Russian troops from Syria during surprise visit to Khmeimim Airbase
Vladimir Putin has ordered the withdrawal of Russian troops from Syria, during his first visit to the country at Khmeimim Airbase in Syria's Latakia province on Monday morning.
A "significant part" of the Russian military contingent in Syria should return to Russia, Putin announced, addressing Russian military personnel at Khmeimim. The order to withdraw followed the defeat of "the most battle-hardened grouping of international terrorists" by the Russian and Syrian militaries in the space of two years.

READ MORE: Watch Putin visit Russian troops at Syria's Khmeimim Airbase (VIDEO)
As he arrived at the base, which houses Russian forces assisting Syria in the battle against Islamic State terrorists (IS, formerly ISIS), Putin was greeted by his Syrian counterpart, Bashar Assad, and by Russian Defense Minister Sergey Shoigu, in a brief stop on the Russian leader's way to bilateral talks with Egyptian President Abdel Fattah al-Sisi in Cairo, followed by a meeting with Turkish President Recep Tayyip Erdogan in Ankara.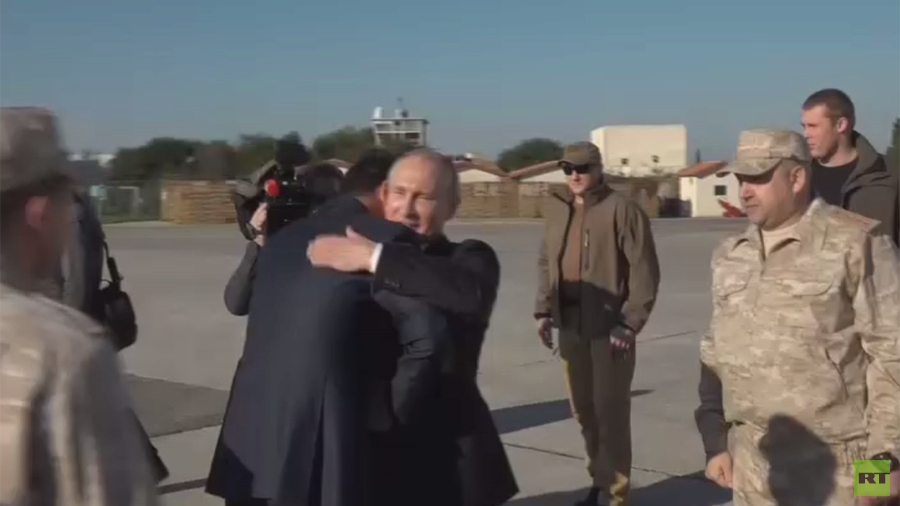 The commander of the Russian forces in Syria, Colonel-General Sergey Surovikin, informed Putin that about 70,000 sq km of Syrian territory had been liberated and 32,000 terrorists killed in the last seven months of the operation. Russian special forces, military police, sapper teams and 25 aircraft will now leave Syria, and the field hospital will be removed.
Putin also warned that should terrorists attempt to "rear their heads" in Syria again, Russia will strike them as "they have never seen before." Russia will continue to use Khmeimim Airbase and the Syrian port of Tartus, which provides technical support for the Russian Navy, while the Russian Reconciliation Center for Syria will also remain.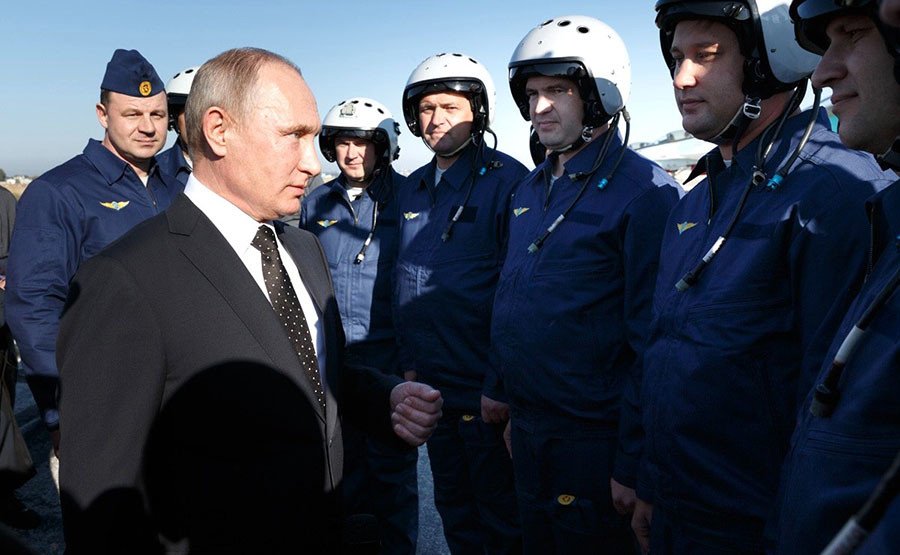 Syria was "preserved as a sovereign and independent state" and refugees are returning home, the Russian president noted. He is expected to discuss the organization of a Syrian people's congress and further steps towards peaceful settlement, with the leaders of Egypt and Turkey on Monday.
President Assad once again expressed deep gratitude to the Russian Air Force, following up on his surprise visit to Russia's Sochi just three weeks ago, when the Syrian leader had also expressed thanks for Moscow's help in the fight against terrorism.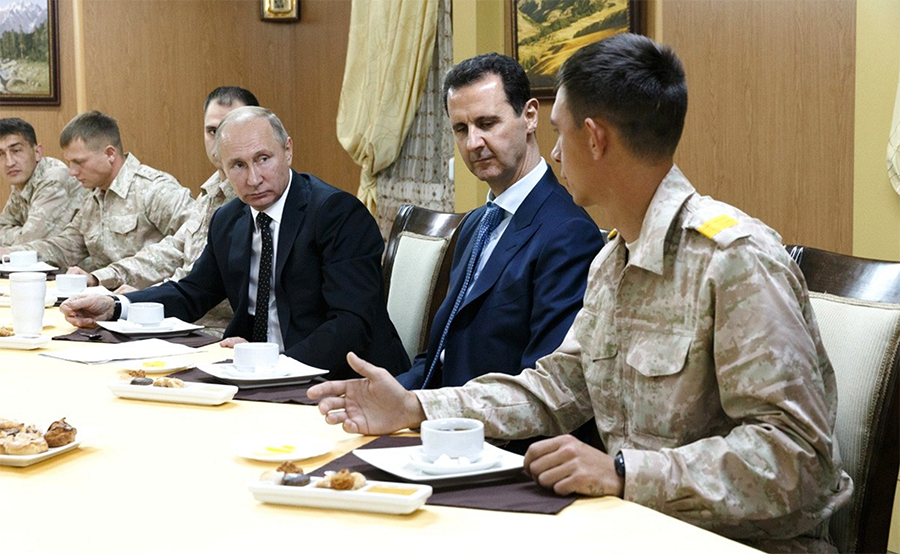 READ MORE: 'Terrorist migration may turn Afghanistan into next ISIS stronghold after defeat in Syria & Iraq'
The Russian General Staff declared the liberation of Syria from IS on December 6, saying that "all terrorist units of ISIS" in the country had been destroyed. Putin later said that the military work was completed "with a full victory," adding that there "might be some spots of resistance."
Russia's campaign in Syria was launched on September 30, 2015, after Damascus asked for Moscow's help in the fight against extremist Islamist forces trying to overthrow the government. In March 2016, Russia partially withdrew its air force from Khmeimim Airbase, saying its objectives there had been largely achieved.



You can share this story on social media: