Russia begins development of Syrian bases to host nuclear warships & warplanes
Published time: 26 Dec, 2017 12:35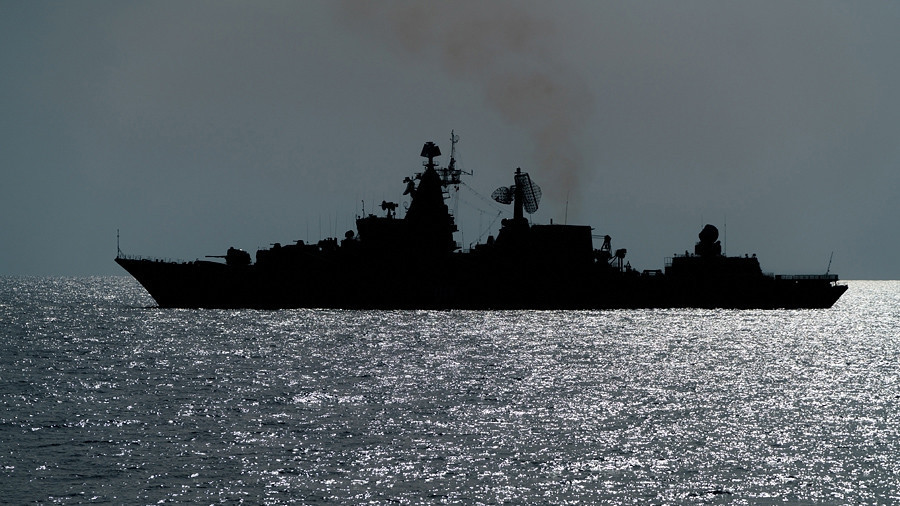 The Russian Defense Ministry has started work on upgrading the bases in Tartus and Khmeimim in Syria into permanent military centers. Damascus has agreed to host Russian forces for at least 49 more years.
The bases in Tartus and Khmeimim are among a handful of military installations Russia has in foreign nations. Earlier this year, Russia and Syria finalized an agreement regulating the presence of Russian troops in Syria. Khmeimim Airbase, located near Latakia, and the naval site in the port city of Tartus have both been handed over to Russia for 49 years lease-free, and with a condition of automatic extension unless either country chooses to terminate the deal. The Russian parliament ratified the Khmeimim deal in July and the Tartus deal on Tuesday.
Defense Minister Sergey Shoigu reported on Tuesday that the details of the deployment and development of the two sites had been authorized by President Vladimir Putin last week. "We have started the process of formation of our permanent forces [in Syria]," Shoigu said at a ministry meeting.
Russia has been flying sorties from Khmeimim since 2015, when its Syria anti-terrorist campaign started. The site in Tartus has been operating since the 1970s, but was a small facility meant for resupplying Soviet and later Russian ships. Officially dubbed a "material-technical support point" in naval nomenclature, it is not fitted to dock or repair larger ships.
The Russian Navy, however, reportedly intends to expand the facility significantly. Under the agreement with Syria, the future base would be allowed to host up to 11 Russian warships, including those with a nuclear power plant. At the moment there is only one Russian nuclear-propelled military surface ship, the 24,000-ton battlecruiser 'Pyotr Velikiy', although Russia will soon have a nuclear icebreaker – albeit which is unlikely to be given a mission in the Mediterranean – while a brand new Lider-class destroyer project is at the design stage.
Such a big infrastructure project is likely to require significant investment of capital and time, so details of the navy's plans for Tartus may be less grandiose than expected. The port, however, has already received attention from the Russian military, which used it as a logistics point in supplying the Khmeimim base over the two years of operations. Last year the approach to the piers was deepened by engineers to allow faster serving of transport ships.
Russia's immediate plans for the two Syrian facilities appear straightforward enough, as indicated by the remarks of Frantz Klintsevich, the chair of the Senate Defense and Security Committee. "The personnel and the hardware will be ready pretty soon, no problem with that. The infrastructure development will take no more than a year," he told Interfax news agency's military department.
Earlier this month, President Putin ordered a partial withdrawal of Russian troops from Syria, saying the defeat of Islamic State (IS, formerly ISIS) meant that a smaller footprint would be required in the country.