Iran & Syria 'are playing with fire,' Israeli military warns amid flare-up of tensions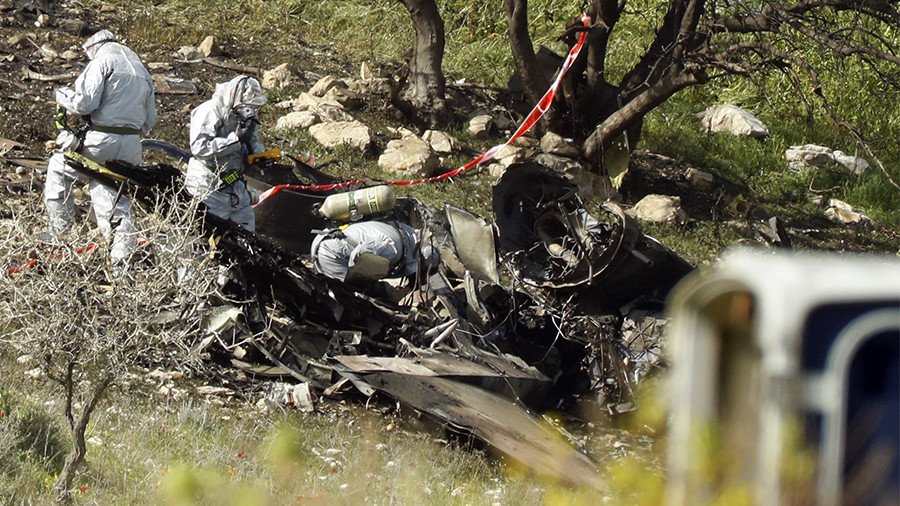 The IDF warned Syria and Iran against 'violating Israeli sovereignty,' otherwise they would pay a heavy price. The Israeli military also insisted that Israel does not seek an escalation in tensions in the region.
"Iran and Syria are playing with fire," the Israel Defense Forces (IDF) said in a statement on Twitter. The military added that it acts "with determination" against "the attempt of the Iranian-Syrian attack and the violation of Israeli sovereignty." "The IDF is prepared for a variety of scenarios and will continue to act as necessary."
The IDF lashed out at the Syrian military, accusing the state of interference in the Israeli-Iranian incident, as well as at Iran for "using Syria as a launchpad for activity against Israel."
However, the IDF insisted that Israel does not seek escalation with the two states. "We are willing, prepared and capable to exact a heavy price from anyone that attacks us, however we are not looking to escalate the situation," the IDF said, insisting that what they've done was merely "a defensive effort triggered by an Iranian act of aggression and we are defending our airspace our sovereignty and civilians."
Tensions between Israel, Iran, and Syria have been heating up since early Saturday after the IDF intercepted an Iranian UAV, which crossed from the territory of Syria into Israel. The Israeli military responded by targeting a Syrian military base, where they believed the operator of the drone to be located. Later that day, an Israeli F-16 fighter jet crashed after Damascus responded with anti-aircraft fire to an Israeli operation in its territory. The pilots ejected and survived the incident.
In response, the IDF said it struck 12 Iranian and Syrian targets in Syria, including air defense batteries, adding that that during the attack, "anti-aircraft missiles were fired towards Israel, triggering alarms that were heard in Northern Israel."
Following an exchange of fire, Israeli Prime Minister Benjamin Netanyahu held security consultations, approving the necessary actions in real time following the incidents, official Israeli sources told Haaretz.
Air traffic at Ben Gurion International Airport, 20km from Tel Aviv, was halted for around 15-20 minutes amid security tensions, Israeli media reported.
Think your friends would be interested? Share this story!
You can share this story on social media: