Damascus warns it may shoot down Turkish planes attacking Kurds within Syrian borders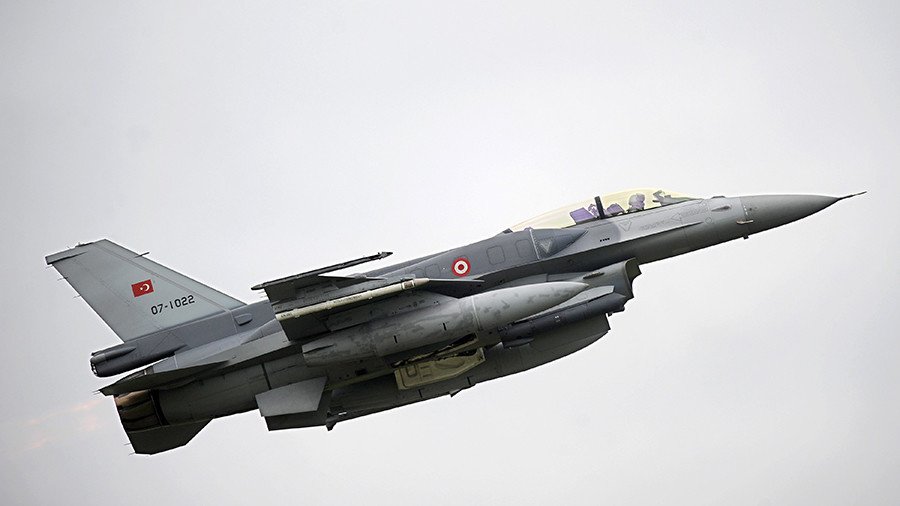 The Syrian government warned Turkey against launching a bombing campaign in the Syrian province of Afrin, saying its air defenses may be used. Ankara had threatened airstrikes against Afrin-based Kurdish militias.
"We warn the Turkish leadership that if they initiate combat operations in the Afrin area, that will be considered an act of aggression by the Turkish Army," Syrian Deputy Foreign Minister Faisal Meqdad said in a statement reported by state media.
"The Syrian air defenses have restored their full force and they are ready to destroy Turkish aviation targets in Syrian Arab Republic skies," it added.
The statement comes after Turkish officials threatened to attack Kurdish militias in the area to prevent the creation of a US-backed "border force" based in the Afrin area in northwest Syria. Washington has since tried to downplay the planned 30,000-strong force, which Ankara branded a "terror army."
Previously, the Turkish military operation in Syria in 2016-17 went virtually unopposed by the Syrian Army. The operation targeted both Kurdish militias and fighters of the jihadist group Islamic State (IS, formerly ISIS).
Think your friends would be interested? Share this story!
You can share this story on social media: