Lavrov: Washington does not want Syrian territorial integrity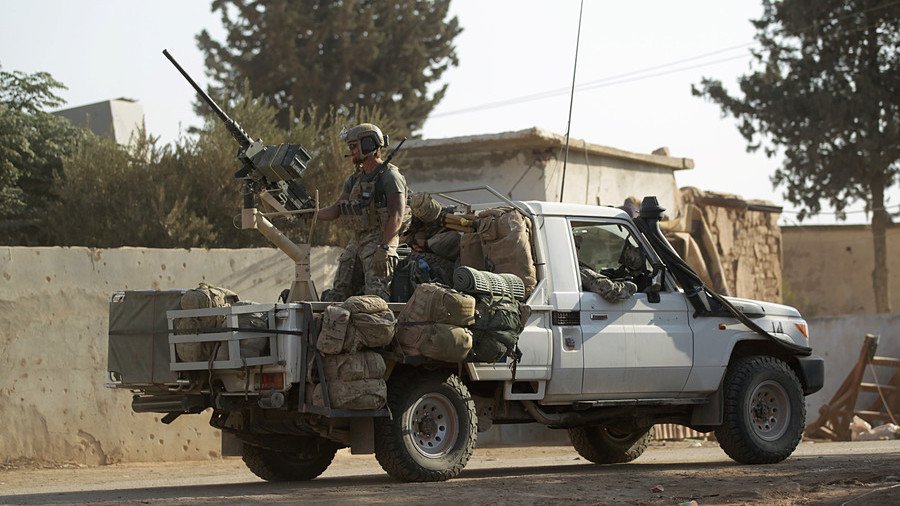 Washington's actions indicate that it does not want to preserve the territorial integrity of Syria, Russian Foreign Minister Sergey Lavrov said during his annual Q&A news conference in Moscow.
RT's LIVE UPDATES on Lavrov's annual press Q&A
Lavrov slammed the US initiative to create a "Border Security Force" using Kurdish SDF militias along the Syrian border with Iraq and Turkey, as well as along the Euphrates River Valley.The announcement that this area may fall under the remit of the 30,000-strong US-led forces triggers serious concerns that there may be a "partition of Syria," according to the minister.
"In fact, that means separation of a huge territory along the border with Turkey and Iraq," Lavrov said on Monday. "The actions we currently see indicate that the United States does not want to keep the territorial integrity of Syria."
The White House has not changed its stance on Syria since the Barack Obama presidency and still wants regime change instead of conflict resolution, the foreign minister believes.
"We see not the desire to help to extinguish the conflict as soon as possible, but rather the desire to assist those who want to take practical steps for regime change in the Syrian Arab Republic."
You can share this story on social media: