US spy plane circled between Russian airbase & port facility during Syria drone attack – MoD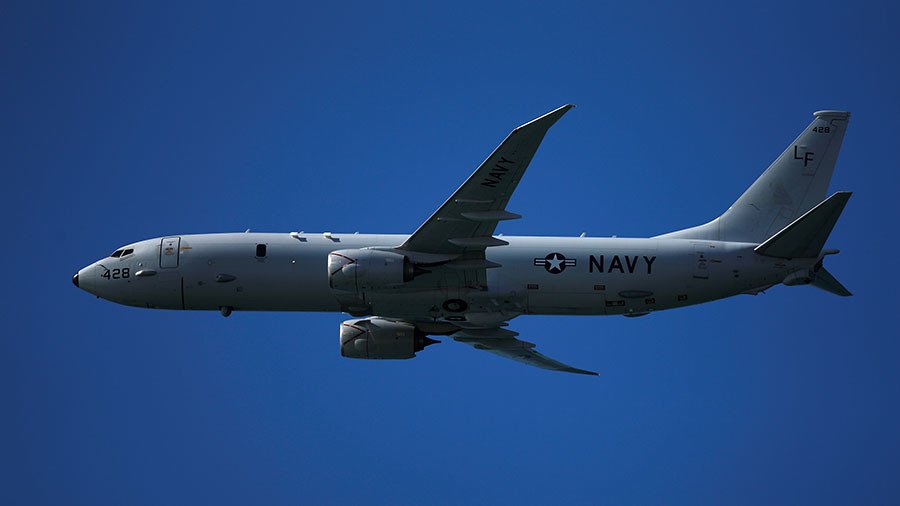 Moscow has noted "strange coincidences" surrounding a terrorist attack on a Russian airbase and port facility in Syria, in which guided combat drones were deployed by militants. These include a US spy plane spotted in the area.
The Russian Ministry of Defense consciously didn't point any fingers when talking about the January 6 attack on Russia's airbase and port facility in Syria, the Tuesday statement said, but added that technology used in the attack was telling.
READ MORE: US 'concerned' that drones used in attacks on Russian bases in Syria available in 'open market'
Advanced training in engineering in "one of the developed countries" would be necessary to program the principal controllers and bomb-release systems of an aircraft-type combat drone, the statement stressed. "Not everyone is also able to get exact [attack] coordinates from the space surveillance data," it added.
The ministry noted that a US Navy Poseidon reconnaissance aircraft was flying over the region between the Russian bases in Latakia and Tartus for some four hours around the time of the drone attack. An earlier Pentagon statement allowed the Russian military to "take a new look at some strange coincidences" surrounding the incident, it said.
The Saturday attack targeted both Khmeimim Airbase and the maritime logistics facility in the city of Tartus, and involved as many as 13 combat drones. The assault was successfully repelled by the Russian anti-aircraft defense systems and electronic warfare specialists.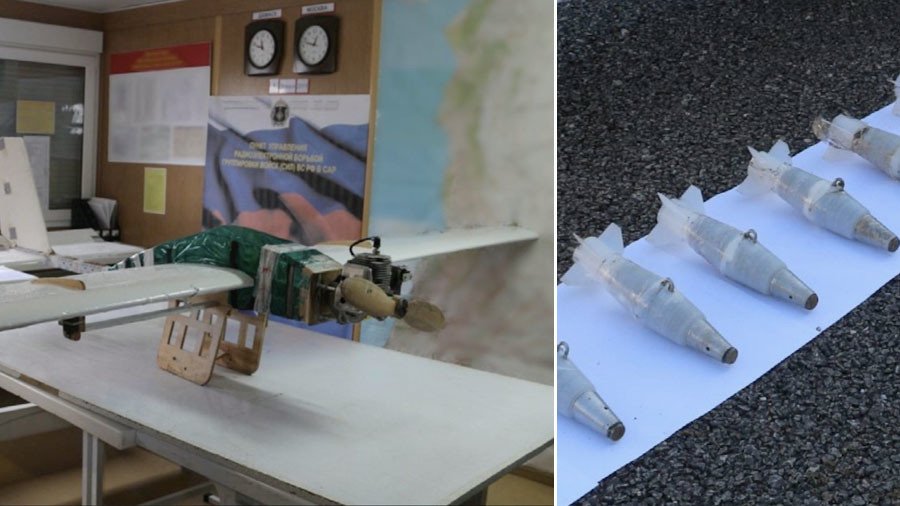 It was the first time terrorists had used such a technology in the conflict, the ministry said, adding that the technical assessment showed that the drone could have been obtained "only from a country possessing state-of-the-art technologies."
Earlier on Tuesday, the US said it was "concerned" over the incident. Pentagon spokesman Maj. Adrian Rankin-Galloway, however, claimed that "those devices and technologies can easily be obtained in the open market." He later also told Sputnik that the US already saw what it called "this type of commercial UAV [unmanned aerial vehicle] technology" being used in Islamic State (IS, formerly ISIS) missions.
Russia has repeatedly warned that US military supplies aimed at supporting "moderate" Syrian militants eventually end up in the hands of terrorists.
You can share this story on social media: