US 'concerned' that drones used in attacks on Russian bases in Syria available in 'open market'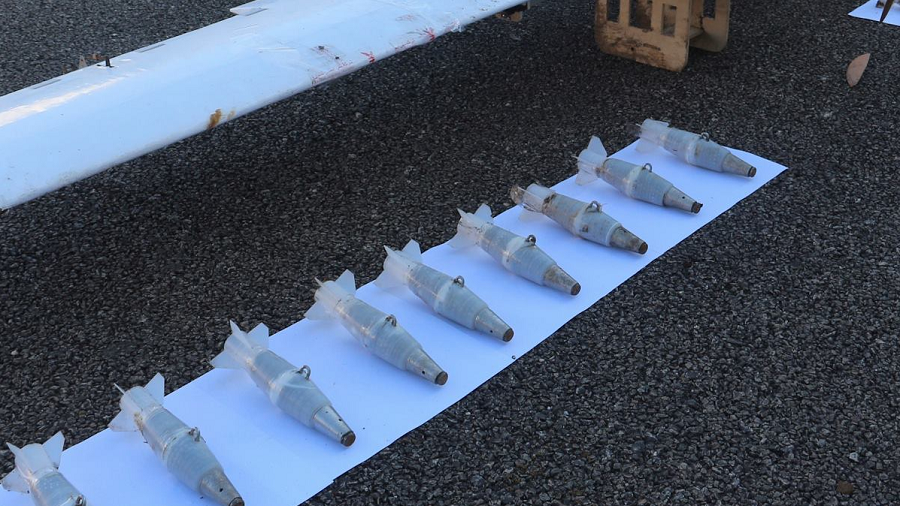 The Pentagon said it is "concerned" about weapons falling into terrorists' hands after Moscow said the drones used in the attacks on Russian bases in Syria could have only been supplied by a "technologically advanced state."
The Kheimim Airbase and the maritime logistics base in the city of Tartus came under a sophisticated attack Saturday, with terrorists for the first time using state-of-the-art drone technology to target the facilities, the Russian Defense Ministry reported Monday.
READ MORE: Russian army repels attack by 13 militant drones on its Syrian compounds - MoD
The attack, which involved 13 drones, was successfully repelled by Russian anti-aircraft defense systems and electronic warfare specialists who managed to hijack the operating systems of six of the drones, landing three of them. Initial assessments showed the drones "could have been obtained only from a country possessing state-of-the-art technologies, including satellite navigation and remote control of explosive devices [for] release at certain coordinates."
While Moscow did not mention who the "technologically advanced state" may be, Pentagon spokesman Maj. Adrian Rankin-Galloway appeared to pre-emptively deflect any potential criticism, arguing that "those devices and technologies can easily be obtained in the open market."
"We have seen this type of commercial UAV technology used to carry out missions by ISIS," he told Sputnik, adding, that the militarization of such devices by the terrorists "is cause for concern."
Russia has repeatedly warned that US military supplies aimed at propping-up the so-called "moderate" rebels in Syria eventually end up in the hands of terrorists.
As the US-backed Syrian Democratic Forces (SDF) were pushing to retake the former ISIS stronghold of Raqqa, the US was reported to have increased its airdrops of weapons and munitions to the rebels, despite known cases of it being seized by terrorists.
While the US says it supplies weapons only to Syrian opposition groups vetted as "moderate rebels," the allegiance and loyalties of these militants is often highly questionable. In September, a defector from the US-backed Maghawir al-Thawra group said his unit used to trade the US-supplied weapons with the terrorists while their American instructors seemingly turning a blind eye to the illicit dealings.
A recent report by the London-based Conflict Armament Research (CAR) into the weapons used by IS terrorists in Syria concluded that arms funneled to the opposition groups "significantly augmented the quantity and quality of weapons available to [IS] forces in numbers far beyond those that would have been available to the group through battlefield capture alone." While over half of the weapons used by IS were produced by Russia and China – between 1960 and 1989 – the study found the more advanced weaponry seized by the terrorists were purchased from the European Union by the US and Saudi Arabia to be supplied to the Syrian rebels.
You can share this story on social media: