US deploys B-2 Spirit stealth bombers, 200 airmen to Guam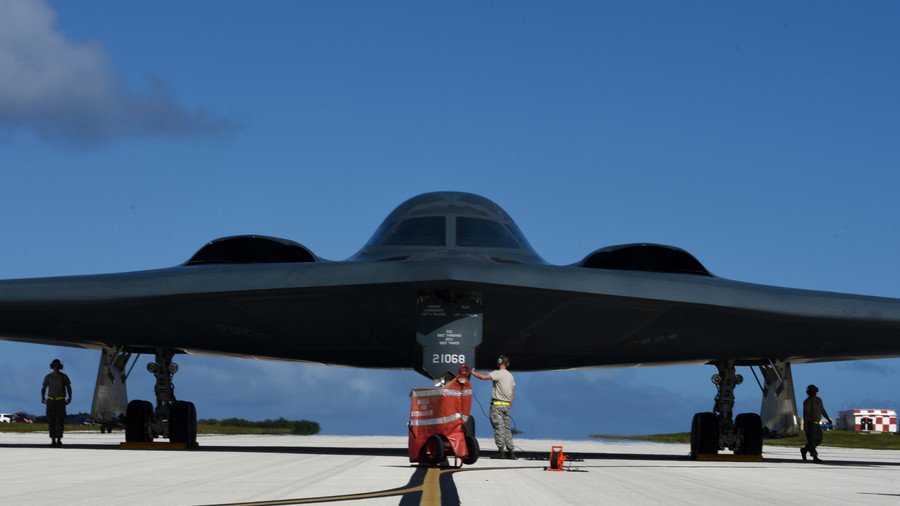 The US military has dispatched three B-2 Spirit stealth bombers to its Air Force base in Guam, the Pacific Air Forces (PAF) announced. Around 200 airmen were also deployed there.
The bombers and service members were sent to Andersen Air Force Base, according to the PAF. The aircraft and airmen are arriving from Whiteman Air Force Base in Missouri.
The PAF said the move is aimed at supporting the US Pacific Command's Bomber Assurance and Deterrence mission. "US strategic bombers regularly rotate through the Indo-Pacific region to conduct US PACOM-led (Pacific Command-led) air operations, providing leaders with deterrent options to maintain regional stability," the PAF wrote on its website.
"During this short-term deployment, the B-2s will conduct local and regional training sorties and will integrate capabilities with key regional partners, ensuring bomber crews maintain a high state of readiness and crew proficiency," the PAF wrote. It failed to indicate how long the bombers and service members would be stationed at the Guam base.
The B-2 Spirit is one of three major bombers belonging to the US military, along with the B-1B Lancer and the B-52 Stratofortress.
It comes amid ongoing tensions between Washington and Pyongyang, which threatened last October to strike the US territory of Guam with a "salvo of missiles."
North Korea had made a similar threat in August but later drew back from it, in a move that was dubbed"very wise and well reasoned" by US President Donald Trump.
Just weeks ago, the US held drills with Japan in an area south of the Korean peninsula, using aircraft stationed in both Guam and Japan. The US aircraft involved in the exercise included B-1 bombers, F-35 stealth fighters and F-18 combat jets. US drills in the region have repeatedly angered North Korea, with Moscow stating then that such saber-rattling, and Washington's rhetoric, only serves to provoke Pyongyang.
You can share this story on social media: