German official urges Poroshenko to decide whether he is president or oligarch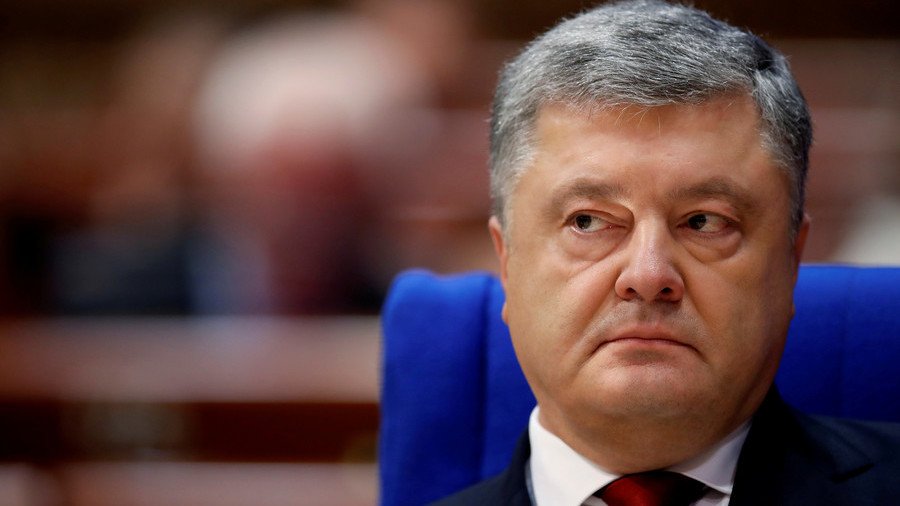 German officials have voiced concern over the "rampant corruption" in Ukraine, warning Kiev that its reluctance to fight the scourge and attempts to curb the powers of an anti-graft unit could cost the country financial aid.
EU and German officials are expected to visit Ukraine next week to personally emphasize the "seriousness of the situation," the BILD newspaper reported Monday. There, however, has been no official confirmation of the upcoming visit yet.
"Petro Poroshenko must decide whether he wants to be president or an oligarch – a country or money," Angela Merkel's CDU foreign policy chief Norbert Rottgen told BILD. He emphasized that Ukraine must take "decisive steps against rampant corruption," starting "with the leadership of the state."
Rottgen referred to Poroshenko's campaign promise made in 2014 – to sell his chocolate giant Roshen if elected president. After three and a half years, the company is still in his possession, while the oligarch-president reportedly acquired new lucrative assets.
Ukraine's lack of resolve in "radical implementation of anti-corruption measures" has become glaring in the country, chairman of the EU Parliament Foreign Affairs Committee Elmar Brok said. While the European Union is ready to support Kiev, its assistance is not "unconditional," EU Commissioner Johannes Hahn warned, adding, that financial aid to Kiev was at stake.
Brock said "recent developments" in Ukraine, with its anti-corruption organs being targeted by the central government were "unacceptable." The botched attempt to curb the powers of the National Anti-Corruption Bureau (NABU) earlier this month has further raised concerns of the EU and other sponsors of Ukraine. NABU is largely independent from the Ukrainian government, receiving funding under American and EU aid programs and also having an "evidence-sharing" agreement with FBI.
The Bureau engaged in an open conflict with other law enforcement agencies late in November, when an "undercover [NABU] detective" was arrested for attempting to bribe a high-ranking official.
While NABU explained the bribery attempt as an operation to fight corruption, the General Prosecutor's office and Security Service of Ukraine (SBU) accused the anti-corruption unit of illegal activities. To back the allegations, the prosecutor's office and the SBU released a video, purportedly showing recorded phone calls between NABU agents, allegedly talking about the luxurious cars and mansions of the "detectives." NABU operatives were questioned by the security services, while the Bureau's chief travelled to the US to seek help.
On December 6, Ukraine's parliament introduced a bill allowing the country's president to fire the NABU director, even for petty crimes. The bill promptly caused an outcry in the west, with the FBI, International Monetary Fund (IMF), as well as other structures urging Ukraine to stop the measure. Ukraine's government swiftly caved in to the pressure and the proposed legislation was dropped a day after its introduction.
You can share this story on social media: