Putin watches escorting Su-30 jets from presidential plane (VIDEO)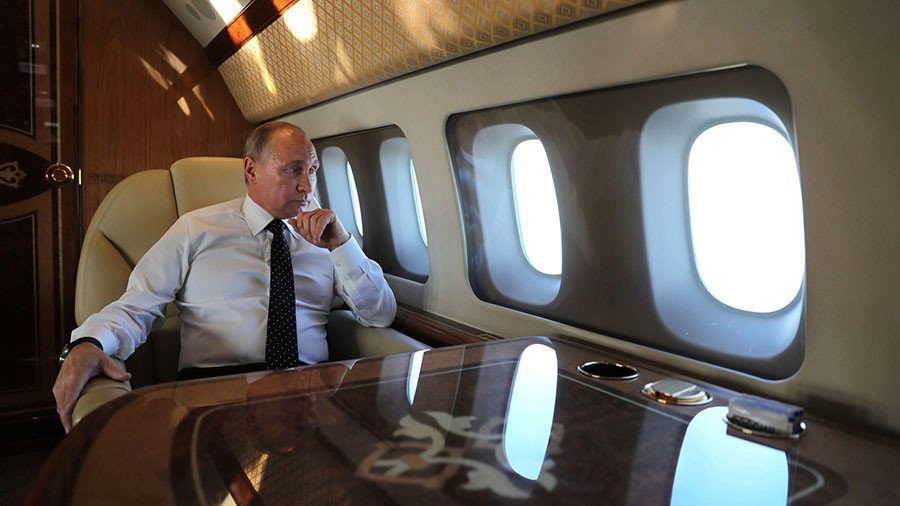 Everyone is fascinated by watching another plane in full flight from a window seat, and it looks like the Russian president is no exception.
As Vladimir Putin prepared to land at Khmeimim air base in western Syria for an unannounced visit - his first to Syria - he was met by an escort of Su-30 fighter jets, and craned his neck to get a better look from inside his plane. The base has been a hub for Russia's military operations in Syria for the past two years.
READ MORE: Putin orders withdrawal of Russian troops from Syria during surprise visit to Khmeimim Airbase
You can share this story on social media: