Important Assad is part of Syria peace talks – Tillerson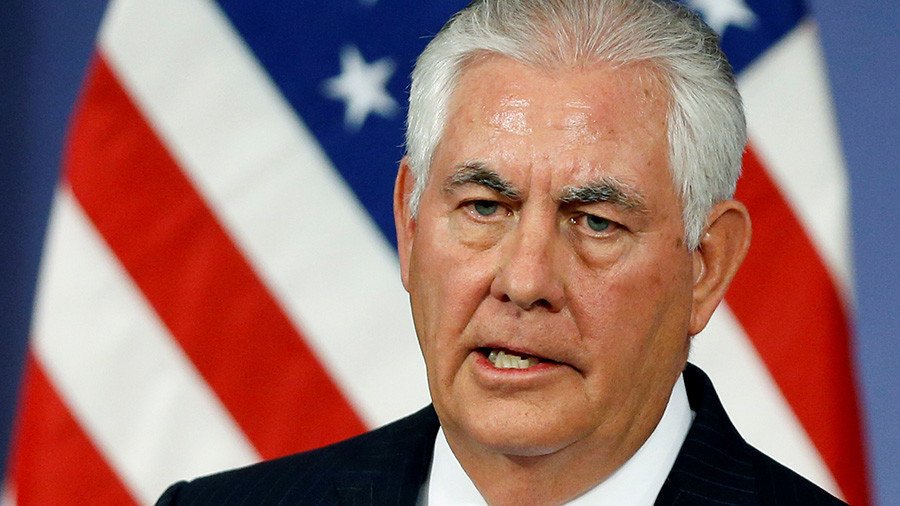 US Secretary of State Rex Tillerson has said that "it's important" that President Bashar Assad is part of talks on the future of Syria. He added that Washington has asked Moscow to facilitate the Syrian government's involvement in the Geneva negotiations.
"We have said to the Russians it is important that the Syrian regime be at the table and be part of these negotiations and part of the discussion," Tillerson told reporters Wednesday. "It's important that as long as Bashar Assad is still the leader of that regime, that he be directly engaged in these discussions and negotiations," said Tillerson from NATO headquarters in Brussels.
Underlining the importance of the talks under the UN Security Council resolution, which seeks to pave way for a new constitution and elections in the war-torn country, the US official said all Syrians should "have an opportunity to voice their views on the future of Syria." "We have left it to the Russians to deliver them [Syrian government delegation] to the table" in Geneva, he added.
READ MORE: Pentagon to keep forces in Syria 'as long as we need' – spokesman
On Tuesday, the UN envoy for Syria, Staffan de Mistura, said his organization is "ready to engage" with representatives of the Syrian president, AP reported. A Syrian presidential delegation has been invited to Geneva to participate in the talks, according to a UN spokesperson. Syria's Ambassador to Geneva, Hussam Edin Aala, told the news agency that Damascus was "studying" the invitation.
Last week, the Syrian government team headed by Bashar Jaafari quit the latest round of talks, accusing the opposition delegation of totally rejecting Assad's role in a future political transition arrangement. Having described such a position as "provocative and irresponsible," Syria's top government negotiator warned "there will be no progress" if the other side clings to such an attitude.
Moscow has long called for the peace talks on Syria to be as inclusive as possible, saying, the participation of all sides is essential to the viability of future agreements. The presence of both the Syrian government and opposition groups in Geneva is fundamental for any political settlement, Kremlin spokesman Dmitry Peskov has said.
On Wednesday, Russia's Defense Ministry declared that "all units of Islamic State on Syrian soil have been destroyed," and Syria can be considered liberated from the terrorist group. President Vladimir Putin, who had been briefed on the military operation, emphasized that the focus must now be on the political process. Drafting a new constitution and elections in Syria should top the agenda, the Russian leader said, but cautioned that the peace process would be "a very big and lengthy job."
You can share this story on social media: