US will have to accept North Korea's nuclear status – Pyongyang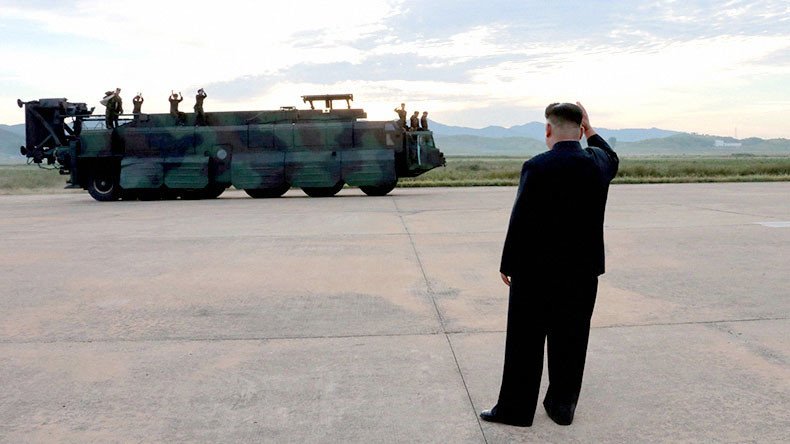 Washington will have to put up with Pyongyang's nuclear status, a top official from North Korea's Foreign Ministry has said, ruling out talks on the matter with the US.
"The Democratic People's Republic of Korea [DPRK] is not planning to hold talks on nuclear weapons and the US has to get along with the DPRK's nuclear status," Choe Son-hui, director-general of the North American Department of North Korea's Foreign Ministry said, speaking at the 2017 Non-proliferation Conference in Moscow.
According to Choe, North Korea's nuclear status is essential for securing "stability and safety" on the Korean peninsula and in north-eastern Asia by extension.
Pyongyang is ready to pacify the Americans and will fight fire with fire if necessary, the official continued.
North Korea is "living with a constant nuclear threat from the US. Last week unprecedented nuclear drills were held, involving US aircraft carriers and US strategic bombers," she said.
READ MORE: US, South Korea begin naval drills off Korean Peninsula
However, "action brings counter-action," the diplomat said. "Our leader [North Korea's Kim Jong-un] clarified our position, which states that we will pacify the US [and fight] fire with fire," Choe added.
North Korea has "nuclear weapons and ballistic missiles," but won't deploy them in the absence of a threat, Choe stated.
"Our weapons are designed for the protection of our homeland from the constant nuclear threat from the US," she added.
READ MORE: US pushed N. Korea to create H-bomb – Pyongyang official
Pyongyang won't supply nuclear weapons to third parties, notwithstanding its withdrawal from the Non-Proliferation Treaty (NPT), Choe said.
"Despite quitting NPT, we are committed to the idea of non-proliferation of our nuclear weapons," the diplomat added.
According to the North Korean top diplomat, Pyongyang almost reached balance with the US in nuclear arsenal and will make sure that Washington does not speak about any "military actions against" North Korea.
Pyongyang's nuclear response will target solely the US, as Washington alone can carry out a nuclear attack, according to Choe.
"Our nuclear response will be directed at the US and won't target any other country," she said.
North Korea has recently been engaged in a fierce war of words with the US, repeatedly threatening to reduce its foe to "ashes and darkness."
On Thursday, Pyongyang warned of an "unimaginable strike at an unimaginable time" on US targets, expressing outrage at the ongoing US-South Korean joint naval drills near the Korean Peninsula.
Earlier in October, An Tong Chun, head of North Korea's delegation to the multinational Inter-Parliamentary Union (IPU), said that it was the US who "has pushed the DPRK to become a possessor of the hydrogen bomb."
READ MORE: 'Until first bomb drops': Tillerson vows to continue diplomatic efforts on N. Korea
North Korea's Deputy UN Ambassador Kim In Ryong escalated the rhetoric by warning the UN General Assembly that the crisis on the Korean Peninsula "has reached the touch-and-go point and a nuclear war may break out any moment."
Earlier this week Russian President Vladimir Putin signed a decree imposing restrictions on North Korea in order to comply with a UN Security Council resolution.
Moscow and Beijing have been pushing for a peaceful solution to the crisis, which would see North Korea suspend its nuclear and ballistic missile tests in exchange for a halt to joint US-South Korea drills. However, the US rejected the proposal.
You can share this story on social media: