US pushed N. Korea to create H-bomb – Pyongyang official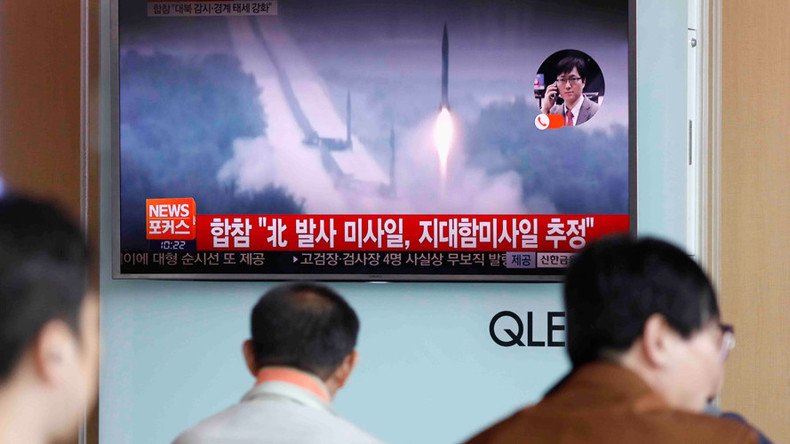 It is the US which "pushed" the Democratic People's Republic of Korea into making a hydrogen bomb, the head of North Korea's delegation to the multinational Inter-Parliamentary Union (IPU) meeting has said.
"Exactly the US have pushed the DPRK [Democratic People's Republic of Korea] to become a possessor of the hydrogen bomb," the deputy chairman of the Supreme People's Assembly of North Korea, An Tong Chun, announced Monday.
The North Korean official was speaking at the assembly of the world's oldest international body of lawmakers in St. Petersburg, Russia. Parliamentarians from more than 160 nations are attending the IPU session.
Speaking at the session, the head of the DPRK delegation also called the US sanctions against his country "a display of state terrorism."
"The sanctions are aimed at a full halt of our trade, even in those spheres that concern the survival of our people," he said, adding that Washington "wants to destroy" North Korea.
The official described the "horrible blockade" of North Korea as "unfair," and said that the US had deployed huge nuclear forces all around the Korean peninsula, as well as carrying out massive military exercises "aimed at regime change" in this country.
The head of the delegation also conveyed a statement from North Korean leader, Kim Jong-un, to the President of the assembly, Valentina Matviyenko.
The Russian official later reported that the document contained the DPRK head's reaction to Donald Trump's speech at the UN, adding that there was "nothing sensational" about it.
READ MORE: 'Until first bomb drops': Tillerson vows to continue diplomatic efforts on N. Korea
Earlier in the day, Matviyenko met with the North Korean official on the sidelines of the assembly. Their meeting lasted three-times longer than planned, Russian media reported.
Ahead of the meeting, the President of the assembly had announced that she would try to persuade the North Korean delegation to meet with their South Korean counterparts within the international gathering.
However, An Tong Chun later said his delegation "had no such plans."
You can share this story on social media: