'War merchant & strangler of peace': N. Korea slams US over arms sales to allies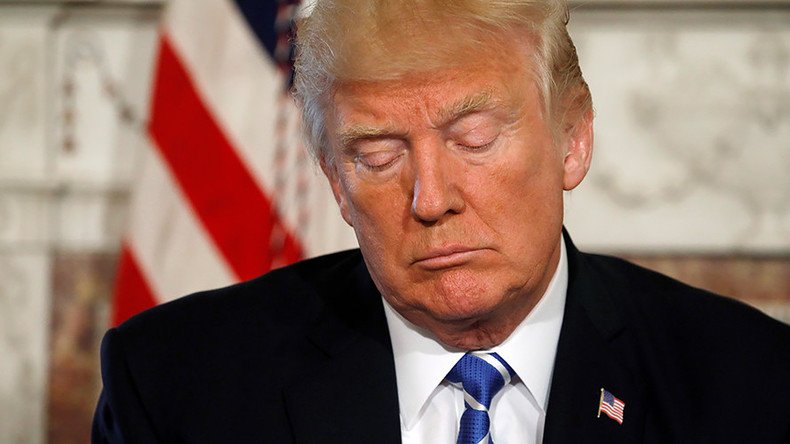 The war of words between the US and North Korea is far from dying down, with the latter now accusing Donald Trump of igniting tensions on the Korean Peninsula in order to "shovel up money" by selling more weapons to US "vassals" South Korea and Japan.
The US, led by President Donald Trump, was slammed as a "war merchant and strangler of peace" in a commentary by Rodong Sinmun newspaper, cited by North Korean KCNA news agency.
"It is working hard to fatten its munitions monopolies and create the imbalance of force and the military confrontation in certain regions through arms sales," the commentary read.
Despite arms trade being a common international practice, the US is "abusing it for world domination beyond the commercial purposes."
By his inflammatory rhetoric regarding North Korea, Trump intends "to create the hair-trigger situation on the peninsula and shovel up money by selling the US-made arms and equipment to vassal forces," the commentary read, referring to Japan and South Korea, which the North Korean outlet called "puppets" of Washington.
Trump said that he was "allowing Japan & South Korea to buy a substantially increased amount of highly sophisticated military equipment from the United States" after the North test-fired a ballistic missile over Japan in early September.
I am allowing Japan & South Korea to buy a substantially increased amount of highly sophisticated military equipment from the United States.

— Donald J. Trump (@realDonaldTrump) 5 сентября 2017 г.
The Rodong Sinmun commentary was published ahead of joint US-South Korea naval drills, which kick off in the Sea of Japan and Yellow Sea on Monday.
The 10-day exercises will see the USS Ronald Reagan aircraft carrier, the USS Michigan nuclear-powered submarine, stealth fighters, and other American strategic assets arriving at the peninsula.
Pyongyang has repeatedly condemned the joint exercises, calling them preparations for war against North Korea.
READ MORE: N. Korea threatens Australia with 'disaster' for engagement in US 'war preparations'
An unnamed South Korean military official shared concerns with local Yonhap news agency that the North may respond to the upcoming war games with another missile launch.
"In various locations in the North, TELs (transporter erector launchers) have repeatedly appeared and disappeared. Based on this, we have judged that the North could launch a provocation at any time," the source said.
Earlier this week, Pyongyang again threatened to fire "a salvo of missiles" at the US territory of Guam, and keep its hands "closer to [the] trigger" due to the drills.
READ MORE: N. Korea threatens Guam with 'salvo of missiles' as US gears up for drills with Seoul
Tensions remain high on the Korean Peninsula, as the North conducted its sixth nuclear test on September 3, followed by several ballistic missile launches.
With the US mulling military intervention in North Korea, Russia and China have been calling for restraint.
Moscow and Beijing came up with a 'double freeze' initiative that envisions a halt to North Korean nuclear tests in return for the suspension of the US-South Korea drills, but the idea was rejected by Washington.
Last month, Russian President Vladimir Putin told reporters that the intensifying war rhetoric against Pyongyang will bring nothing but "global, planetary catastrophe and a huge loss of human life."
"They will eat grass but will not stop their program as long as they do not feel safe," Putin said, adding that the "restoration of… international law" and conducting peace talks may help cool the crisis down.
You can share this story on social media: