Pyongyang threatens 'unimaginable strike' as US & S. Korea hold drills in region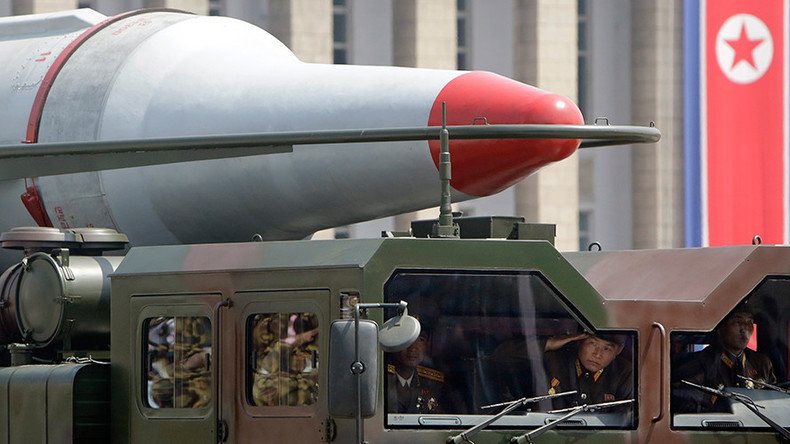 Pyongyang has warned of an "unimaginable strike at an unimaginable time" on US targets, expressing outrage at the ongoing US-South Korean joint naval drills near the Korean Peninsula.
On Monday, the American and South Korean Navies began massive joint drills in the waters off the Korean Peninsula.
The maneuvers, dubbed Maritime Counter Special Operations Forces Exercise (MCSOFEX), involve fighter jets, helicopters and 40 naval ships and submarines from both countries, including the American aircraft carrier USS 'Ronald Reagan'.
"The US is running amuck [sic] by introducing under our nose the targets we have set as primary ones. The US should expect that it would face unimaginable strike at an unimaginable time," a spokesman from the Pan-Korean emergency measure committee for opposing nuclear war drills said, as cited by the state-run Korean Central News Agency (KCNA) on Wednesday.
The drills are being held amid rapidly heightening tensions between Washington and Pyongyang, and the North says they are "a demonstration of the real strike upon the DPRK [North Korea]."
"They should know that the toughest Korean countermeasures have been fully prepared to make the strike end in smoke at a single stroke," the statement read.
It added that the situation in the region is reaching an "unpredictable phase," while the US and its ally South Korea threaten "the existence" of the North and are "the root cause a nuclear war."
The current maneuvers at sea are to be finished on October 20, after which Washington and Seoul will proceed with another set of war games later in the month. The allies will hold the annual Courageous Channel drills for five days from October 23 to prepare"service members and their families to respond to a wide range of crisis management events such as non-combatant evacuation (NEO) and natural or manmade disasters," according to US Forces Korea (USFK).
Although the military stressed that the move is "not directly tied to current geopolitical events," it said that the training has the same importance "as our other routine events such as tank gunnery and fighter wing exercises."
The US continues to ignore Russia's and China's calls not to inflame the crisis on the Korean Peninsula. Moscow and Beijing earlier suggested a 'double-freeze' plan, stipulating halting military maneuvers in the area by the US and its allies while North Korea suspends its nuclear and missile program. The initiative was subsequently rejected by Washington.
You can share this story on social media: