China willing to 'pay most of the price' to uphold N. Korea sanctions, calls for talks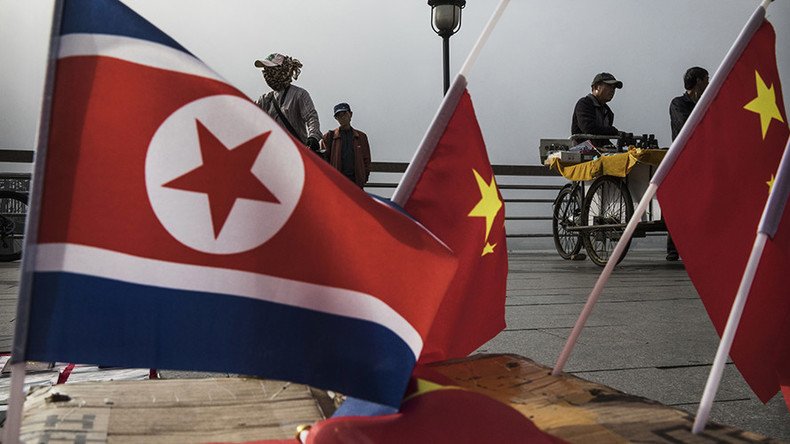 China has pledged to sacrifice its own economic interests in order to properly enforce the new sanctions on North Korea that slash the rogue country's imports. Both Moscow and Beijing, however, call for the six-party talks to resume.
Acknowledging that it is mostly China that will bear most of the brunt of the new economic sanctions on North Korea, Chinese Foreign Minister Wang Yi pledged that Beijing would not hesitate to enforce them in full.
"If we consider traditional economic relations between China and North Korea, it is China that will have to pay most of the price for implementation of the latest resolution," Wang Yi said, speaking at the ASEAN forum in Manila on Tuesday.
READ MORE: 'Big mistake for US to think it's safe' – N. Korea hits out after new UN sanctions
The foreign minister went on to say that China is prepared to go against its own economic interests "for the sake of supporting international system of nuclear non-proliferation and to maintain peace and stability in the region."
Wang said that China always heeds United Nations Security Council (UNSC) resolutions on North Korea, and the latest one is no exception.
"China, as always, will strictly and fully comply with respective resolutions."
Speaking about potential ways to resolve the crisis, which has escalated recently with North Korea test-launching two suspected ICBMs in July, Wang urged all parties involved in the dispute to resume the six-party talks. The negotiations, aimed at finding peaceful solutions to the lingering crisis, included South Korea, Japan, China, the US, Russia, and North Korea. The six-party talks ended in 2009 when North Korea walked out and officially notified the International Atomic Energy Agency that it would resume its nuclear program.
Commending Washington's recent reassurances that it is not preparing to topple Kim Jong-un or try to accelerate the reunification of the two Koreas, Wang said he hopes North Korea will follow suit and tone down its own rhetoric.
China "hopes North Korea can echo this signal from the United States," he said, as cited by Reuters.
Speaking at the ASEAN ministerial security forum on Monday, US Secretary of State Rex Tillerson apparently stated one precondition for direct talks between the US and North Korea, saying that "stopping missile launches" would be "the best signal that North Korea can give us that they are prepared to talk."
The new round of sanctions targeting exports of coal, iron, iron ore, lead, lead ore, and seafood are estimated to cost North Korea's economy around $1 billion of its total $3 billion in yearly foreign trade revenue. The resolution also restricts the number of North Korean citizens working abroad, prohibits the establishment of joint ventures and investment in already existing projects.
READ MORE: North Korea sanctions: The many attempts to punish Pyongyang
While the resolution was approved unanimously, Russia's envoy to the UN, Vassily Nebenzia, called for dialogue, cautioning against using unilateral sanctions as an "economic chokehold."
While urging North Korea to phase out its nuclear program, Nebenzia criticized Washington and its allies for stirring up tensions in the region by staging drills near North Korea and deploying the Terminal High Altitude Area Defense (THAAD) missile systems to South Korea.
'No alternative to reviving multi-party dialogue on North Korea' – Lavrov
On Tuesday, Russian Foreign Minister Sergey Lavrov reiterated Moscow's desire for a diplomatic solution to the crisis, saying that it is possible to find a solution that would be acceptable to every side involved in the conflict.
"I believe that with a sensible approach from all the players, including the US, South Korea, Japan, we will be able to find a solution that would work for all parties," Sergey Lavrov said on the sidelines of the ASEAN forum on Tuesday, as cited by TASS.
Lavrov said that he did not see any other way out of the crisis other than through comprehensive political dialogue.
"We are convinced there is no alternative to resuming [the] political process, in particular the six-party talks," the minister said, as cited by Sputnik, pointing out that this idea has received strong support from China.
"We will promote [the talks] in New York [at the United Nations] and on other platforms," he said, adding that Moscow will continue to maintain bilateral contact with Pyongyang.
You can share this story on social media: