Facebook privacy under spotlight as Syrian refugee loses 'fake news' case
Published time: 8 Mar, 2017 21:55
Edited time: 9 Mar, 2017 09:19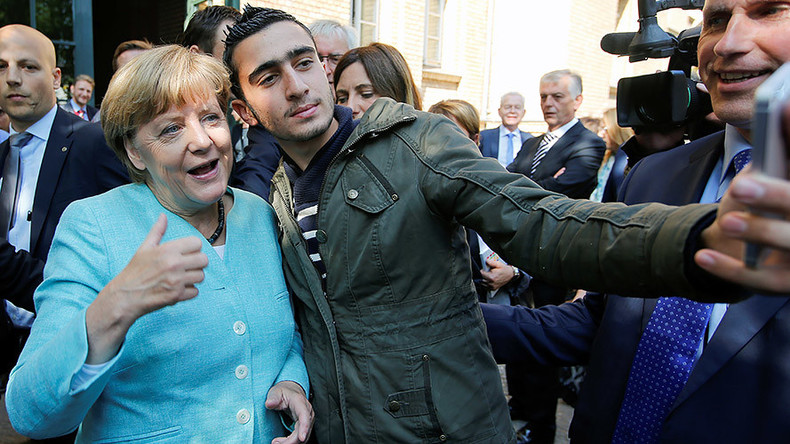 The question of online privacy and what Facebook is, and isn't, doing to protect its users is under the spotlight once again after a Syrian refugee lost a case against the social network over fake news posts alleging he was a terrorist.
Anas Modamani, a refugee from just outside Damascus who arrived in Germany in July 2015, after crossing from Turkey to Greece in a small boat, gained notoriety when a photograph of him taking a selfie with German Chancellor Angela Merkel in September 2015 went viral. It was soon used to falsely claim the 19-year-old was a terrorist.
The photo was used in posts and stories alleging the refugee was responsible for the Berlin Christmas market attack in December, the Brussels terror attack in March 2016, and for setting a homeless man on fire in Berlin. Modamani soon became a target for racism and hate as his image was used as a symbol of Germany's refugee policy.
"I cried when I saw it," Modamani told Al Jazeera. "I want to live in peace in Germany. I fled from the war and bloodshed in Syria to live in safety... I was too afraid to leave my house after I saw what people wrote about me."
Modamani's lawyer, Chan-jo Jun, said in January that Modamani was "fighting back based on his personal rights so that no person is able to slander him or accuse him of crimes."
On Tuesday, however, a German judge ruled that Facebook didn't have to seek out and delete defamatory posts as it wasn't the "perpetrator or participant in the smears."
"Facebook didn't adopt the statements and the postings as its own opinion," Presiding Judge Volkmar Seipel said, as cited by Bloomberg. "It's not Facebook that's claiming these things when users are uploading the picture."
Jun accused Facebook of failing to take sufficient action to stop the defamatory images and posts from being shared. "We need to decide whether to allow Facebook to do whatever it wants – to keep anything online that elicits traffic," Jun said after the ruling. "Lawmakers need to step in."
READ MORE: Facebook under fire after it censors 'explicitly sexual' statue of Neptune
The ruling appears at odds with Facebook's policy of removing content it deems inappropriate. The social media giant has come under fire for censoring art, and for failing to remove reported sexually explicit images of children.
Mark Zuckerberg's company has also been criticized for selectively removing posts it says incite violence, and not removing others. It has reportedly worked with the Israeli government to remove and suspend content and accounts at its request.
Facebook has also been involved in the fake news debate. During the US presidential elections, it was criticized for allowing the spread of fake news stories.
In January, the European Commission warned it would face legal action if it did not eliminate fake news. The company has since begun flagging content it believes is "disputed."
READ MORE: Facebook begins 'fake news' crackdown with 'disputed' story tag roll out