Facebook under fire after it censors 'explicitly sexual' statue of Neptune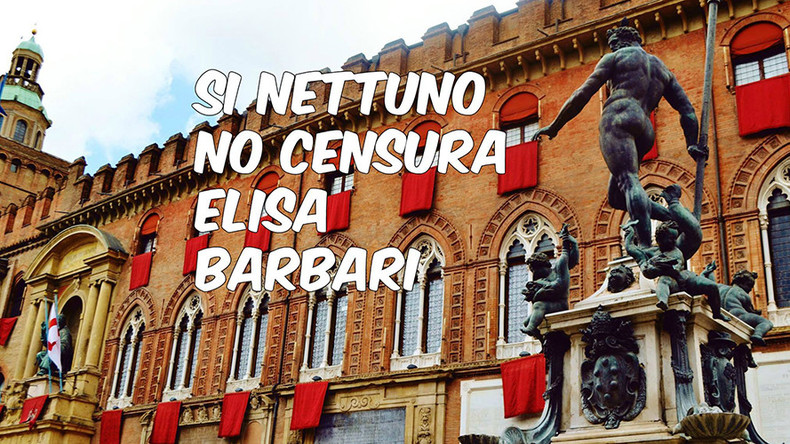 Facebook is in the firing line again - this time for censoring a photograph of a statue of Neptune in Bologna, Italy.
Italian writer Elisa Barbari was notified by Facebook that her photograph of the 16th-century statue was "explicitly sexual" as she tried to upload it to her cover image for her page, 'Stories, curiosities and views of Bologna'.
When Barbari challenged the decision, she received an email outlining Facebook's decision to uphold the ban, which stated it was in violation of its advertising guidelines.
"The use of the image was not approved because it violates Facebook's guidelines on advertising," Facebook said. "It presents an image with content that is explicitly sexual and which shows to an excessive degree the body, concentrating unnecessarily on body parts."
@CNET Hey Facebook, that kind of artistic censorship is Bologna!

— Dylan A. Kent (@dylanakent) January 2, 2017
@BreitbartNews I don't understand how a statue of a nude man is "explicitly sexual." It wasn't made with Neptune sporting a raging erection.

— Hello, Murica! (@Hello_Murica) January 3, 2017
"The use of images or video of nude bodies or plunging necklines is not allowed, even if the use is for artistic or educational reasons," it added.
Barbari fumed at the decision. "The statue is shown from behind, not even as a close up, it's in the distance. It's ridiculous," she told CNN.
On her Facebook page, she posted, "Yes to Neptune, no to censorship," over the image as a response to the action.
"How can a work of art, our very own statue of Neptune, be the object of censorship?" she told the Telegraph.
"I wanted to promote my page but it seems that for Facebook the statue is a sexually explicit image that shows off too much flesh. Really, Neptune? This is crazy!" she said.
#Facebook takes ridiculousness to a new level, censoring a pic, used in an artistic context, of a 16th century statue of Neptune in Bologna.

— London Martin (@TallMartinH) January 3, 2017
Facebook later said in a statement that the censorship had been a mistake. "Our team processes millions of advertising images each week, and in some instances we incorrectly prohibit ads," it said. "This image does not violate our ad policies. We apologise for the error and have let the advertiser know we are approving their ad."
Neptune is the latest work of art Facebook has deemed inappropriate.
Last January, the site censored Denmark's iconic Little Mermaid statue after a Danish politician shared the image to promote a blog post on another site. Facebook said users can't post "images of people in positions showing or suggesting sex or images of nakedness and cleavage."
READ MORE:Facebook censors photo of Denmark's Little Mermaid statue for 'sexual undertones'

In September, the social media site drew international ire when it censored the iconic, Pulitzer Prize-winning Vietnam War image of the 'Napalm Girl' by Nick Ut which had been posted by Norwegian journalist Tom Egeland.
Facebook determined the image did not comply with its nudity standards, triggering a backlash which reached as far as Kim Phuc, the girl in the image who expressed her sadness at the decision.
Facebook's censors have long been criticized for its strange decisions and failures to remove more damaging content.
In July, it suspended admins of the Liberty Memes page for posting memes mocking Hillary Clinton. The admins of the page, which has over 100,000 likes, said the images appear to have been removed after reaching about 10 million views. One banned meme read, "Silly Americans - Laws are for poor people."
You can share this story on social media: