Cologne to deploy 1,500 officers on NYE to prevent repeat of last year's mass sexual assaults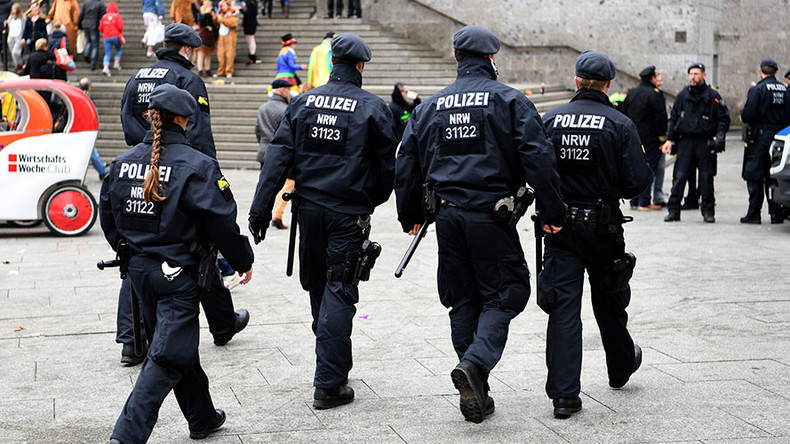 German police will deploy 1,500 officers to the streets of Cologne on New Year's Eve and implement a number of increased security plans, aiming to prevent a repeat of the wave of sexual assaults that were reported on the holiday last year.
In addition to federal police officers and city security officials, trained specialists will be available to help women and girls in case of harassment, intimidation, assault, or rape, Deutsche Welle reported.
Officers will wear reflective vests to make themselves highly visible, police chief Jürgen Mathies said during a presentation of the city's New Year's Eve security plan on Monday.
The city will also limit access to the immediate area around the city's cathedral, the site of many of last year's alleged assaults, which on that day were reported in their hundreds. The church, the adjacent square, and nearby buildings will be illuminated in bright colors.
Bags will be searched, and fireworks will be strictly prohibited in the cordoned off area. Bridges crossing the Rhine will be blocked off at certain times to avoid "unclear situations."
CCTV cameras will film the area in front of the main train station, also a scene of last year's assaults. The area will also be more brightly lit than usual.
The new safety provisions are being seen as a huge improvement from last year, when just 140 officers were deployed to the streets of Cologne on New Year's Eve, a night which resulted in almost 1,200 criminal complaints being made to police – around 500 of which were related to sexual assault.
Mathies acknowledged last year's violence during his presentation on Monday, saying that "what happened last year can never happen again."
Those thoughts were echoed by Cologne Mayor Henriette Reker.
"After last New Year's Eve's shocking assaults, the city has taken appropriate measures," she told reporters on Monday. "We want people to experience the true Cologne: peaceful, joyful – a city with a sense of community."
Last year's attacks led to public outrage against Chancellor Angela Merkel's open-door policy for refugees, as many of the sexual assaults were allegedly committed by men described as being of North African or Middle Eastern descent.
The incidents also led to widespread criticism of Cologne authorities, who were accused of covering up what truly happened. One report stated that police had been ordered to remove the word "rape" from a memo on the violence. The city's police chief was forced into early retirement over his handling of the situation.
The reported assaults came in the midst of the largest refugee crisis since World War II, which saw more than 1 million migrants and refugees enter Germany in 2015.