Cologne police told to remove 'rape' from memo on NYE sexual assaults – report
Published time: 7 Apr, 2016 16:38
Edited time: 8 Apr, 2016 17:22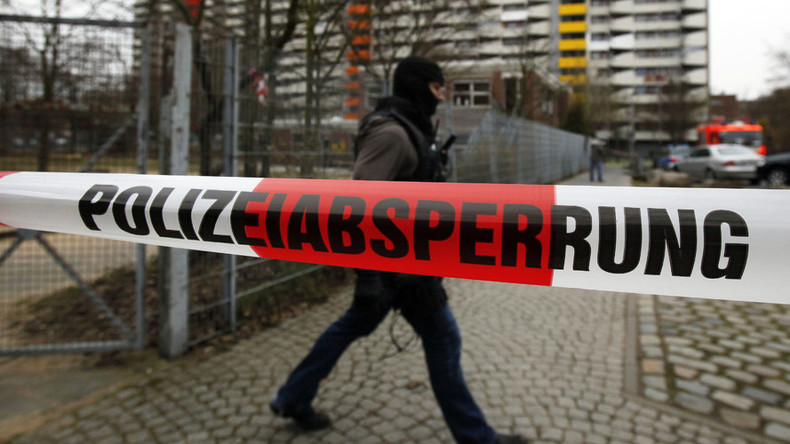 Police investigating mass sexual assaults that took place in Cologne on New Year's Eve say they have been ordered to remove the word "rape" from their report. It follows months of cover-up allegations by local authorities.
Cologne police officers received a phone call from the state police control center which told them to eliminate the word "vergewaltigung" (rape) from the report – titled "Rape, Sexual Harassment, Thefts Committed by a Large Group of Foreign People" – or take down the document completely, Cologne's Express newspaper reported.
One officer said the state police claimed the request was "the wish of the State Interior Ministry" of North Rhine-Westphalia (NRW), according to a document written by another officer and published by the newspaper.
However, police ultimately refused the request, choosing to leave the word "rape" in the memo, which documents the more than 350 reported sexual assaults that took place in Cologne on New Year's Eve.
The news could seriously damage the reputation of NRW Interior Minister Ralf Jäger. Opposition politicians are already calling for him to be sacked, according to German media.
Jäger's spokesman, Ludger Harmeier, told RT that the Interior ministry "strongly rejected" the report by Cologne's Express paper.
"It's not true that the report on rape, which happened on New Year's Eve in Cologne, was meant to be covered up," he said.
The spokesman stressed that "on January 1, 2016, the Ministry of Internal Affairs didn't give an order for cancellation of the WE ("wichtige Ereignis Meldung") or "important event announcement," which was the first internal police report on the sexual crimes in Cologne.
There were also no attempts to influence the report's language on the part of the ministry, and the title of the document also remained unchanged, Harmeier said.
Earlier, the Westdeutsche Allgemeine Zeitung (WAZ) newspaper reported that despite denying the cover-up, Jäger has confirmed that "professional discussions" took place between state controllers and Cologne police over the "classification" of the assaults.
However, allegations of a cover-up by local authorities have been ongoing since the sexual assaults took place. The city's police chief, Wolfgang Albers, was forced into early retirement over his handling of the crimes.
The sexual assaults were mostly committed by people of non-German origin, two-thirds of whom were of Moroccan or Algerian descent, according to a Wednesday report from the German Interior Ministry.
Many of the perpetrators were asylum seekers, which has further fueled an ongoing debate surrounding the refugee crisis currently being faced by Europe.
An overwhelming 1.1 million refugees came to Germany in 2015, largely due to Chancellor Angela Merkel's open-door policy for refugees fleeing war and persecution. However, many of the country's citizens have lost hope in the government's ability to handle the crisis, with a recent poll showing that 81 percent of people believe the crisis to be "out of control" under Merkel's authority.