Majority of Cologne NYE attackers are from Morocco, Algeria – report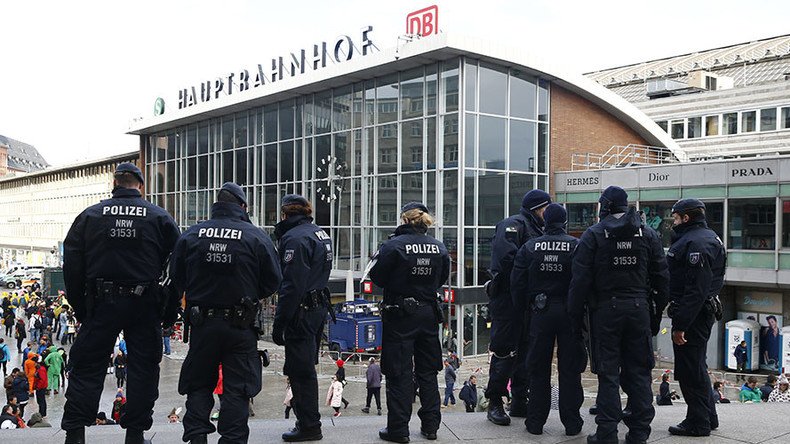 Almost all the suspects involved in the Cologne New Year attacks are from outside Germany, and two-thirds of them come from Morocco or Algeria, according to the latest report by the local branch of the German Interior Ministry.
So far 153 suspects have been identified, with 149 of them foreign citizens, including 103 from Morocco and Algeria, according to Ralf Jäger, the interior minister for North Rhine-Westphalia, as quoted by DPA. Jäger was speaking at the Düsseldorf parliament.
In many of the cases, the offenders were asylum seekers.
The data disclosed by the authorities noted that 18 of the offenders were in Germany illegally, and 47 others had an unclear immigration status. In addition, four others were registered as unaccompanied minors.
Twenty-four of the offenders are in custody, Jäger added.
Over the past few months, investigators have gathered evidence to prove there were 1,527 criminal cases on New Year's Eve, with 1,218 victims.
Around 50 percent of the victims were sexually molested and harassed, with half of them being robbed at the same time.
New Year's Eve saw hundreds of reported sexual assaults and muggings take place in Cologne, with the situation sharpening the refugee crisis and public outrage over the influx of migrants into Europe.
An overwhelming 1.1 million asylum seekers came to the country in 2015, and Germans are concerned about the future: 81 percent of the country's citizens say the migrant crisis is "out of control" under Merkel's authority, according to the latest polls.
You can share this story on social media: