German woman invented gang-rape story during Cologne NYE assaults – media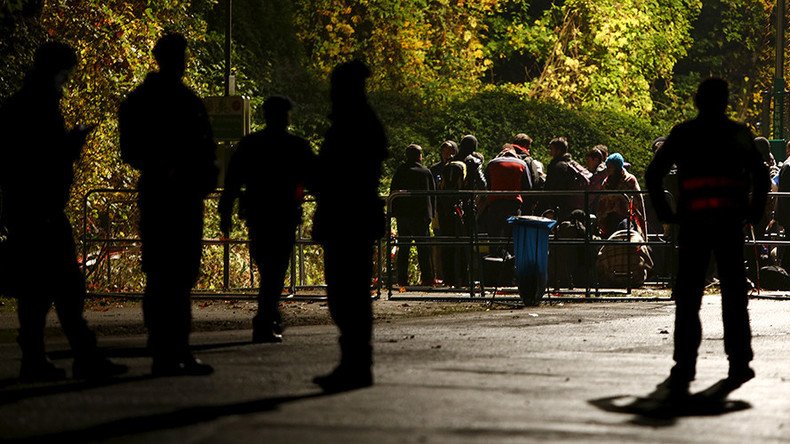 An 18-year-old woman who earlier claimed to have been brutally raped by a gang of refugees in front of a Cologne train station reportedly confessed that her chilling story was fiction the whole time – she hadn't even been in the city on New Year's Eve.
Hundreds of women reported being harassed, abused and even raped by crowds of migrants at the New Year's Eve celebration in central Cologne.
One story stood out – an 18-year-old girl said earlier this year that she had been surrounded by a group of men who "pushed her back and forth like a ball," and one man eventually forced himself upon her.
Notably, after the alleged rape the 18-year-old turned to the Cologne-based Lobby for Young Women, which assisted victims of the New Year's Eve assaults.
A police officer rescued her from the rapist, pulling the attacker away from her, the girl alleged. She also said she got an abortion having discovered after a while that she was pregnant. She then received help from the charity group for several months, the Local reported.
It was the lobby that eventually reported the case to police. An investigation was launched, but suspicion that the rape story may have been fabricated emerged when no police officer who supposedly separated the victim from her rapist could be found.
The woman's claim was completely invented, according to the Koelnishe Rundschau newspaper, citing sources close to the investigation.
Last week, she was interviewed by investigators in her home in northern Germany, when she reportedly confessed she had not even been in Cologne when the infamous sexual assaults on women took place.
She has previously made false allegations of sex-related crimes, the newspaper said, citing sources close to the investigation.
The teenager's motives were not immediately clear, but slightly similar incidents have taken place in Germany and beyond over the past months.
In July, it was revealed an Austrian 13-year-old girl had apparently invented a story about being sexually assaulted by a "dark-skinned" man at a swimming pool who allegedly forced her to perform oral sex. The incident prompted the city to ban all refugees from attending the swimming pool.
Conversely, there have been episodes in which assault victims did not want to mention that they were abused by migrants. In July, a German youth activist who said she was raped by refugees in January admitted she had hidden the ethnicities of the attackers, fearing her story could be exploited by racists.
Instead of reporting rape and abuse by migrants, she told the police she has been robbed by "a mixed group of Germans and foreigners alike."
In Cologne, some 650 reported being harassed or raped on New Year's Eve by attackers of "North African or Middle Eastern appearances." At the time, the police were accused of trying to mute the assaults and being reluctant to bring the perpetrators to justice.
Multiple reports of similar harassment episodes eventually started coming from other cities across Germany, prompting stark criticism of Chancellor Angela Merkel's open-door policy towards refugees.
You can share this story on social media: