13yo invented sex attack story about 'dark-skinned' man in Austrian pool - police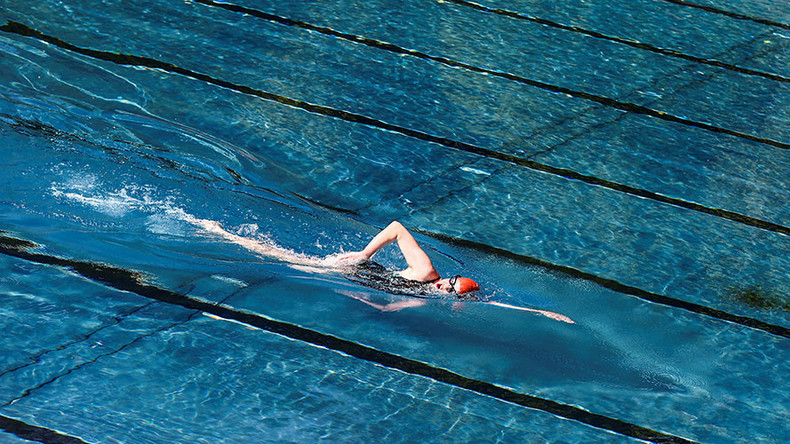 The story of a 13-year-old girl being sexually assaulted by a "dark-skinned" man in an Austrian swimming pool was apparently invented by the girl herself, police said. The hoax prompted the authorities to issue a temporary pool ban for refugees.
The schoolgirl was since interviewed by several times by police and finally on Wednesday she admitted that the whole incident had been invented, local media cited police.
The girl's story, which took place in the Austrian town of Mistelbach, hit the headlines back in June.
The teenager claimed that she was first followed by a young man into the women's changing room. Once there, he forced her to perform oral sex. The girl however fiercely resisted and started shouting, forcing the attacker to flee.
According to the would-be 'victim', the man was a "foreigner."
There are currently eight facilities housing refugees around Mistelbach. Police immediately began checking the camps.
Following the incident the mayor temporarily banned all refugees from attending the swimming pool. The authorities put a poster next the pool entrance reading "Today no entry for refugees," and two guards were hired to patrol the premises.
The police's belief of the 13-year-old's story was apparently influenced by previous attacks involving refugees.
In 2015, a man named as Amir. A., an asylum seeker from Iraq, raped a 10-year-old boy at a swimming pool in Vienna. After the attack, the assailant claimed to police that it was a "sexual emergency." He was sentenced to six years in prison for sexual abuse and rape of a minor.
READ MORE: 2 teenage girls sexually assaulted by Afghan migrants at German waterpark
A similar incident happened in March this year in the Austrian town of Klagenfurt, where a 37-year-old mother and her four-year-old son fell victim to sexual harassment by a refugee.
You can share this story on social media: