Russia calls for consolidation of intel data on terrorism, avoidance of politicization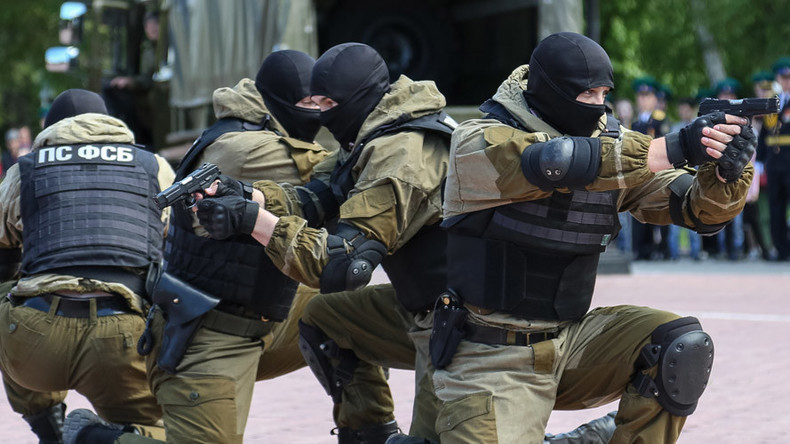 To counteract terrorism more effectively, countries should consolidate their databases on terrorists into one, the chief of Russia's Federal Security Service (FSB) suggested following an international meeting of security chiefs in St. Petersburg.
"Almost every security service and law enforcement body possesses vast troves of information. However, these are isolated databases that have to be consolidated into one," FSB chief Alexander Bortnikov said, referring to European Interpol's and EU crime databases in particular.
Russia has been leading the effort, setting an example by encouraging other countries to sign into an "open" section of its security database that contains information on terrorists and terrorist organizations, Bortnikov, said, adding that "at present, 30 secret services from 24 countries have joined the open section of the data bank."
The other, "closed" section of the database contains the classified information of Russia's secret services.
READ MORE: ISIS defeat could lead 'terrorist diaspora' to West – FBI

Russia's initiative has already been backed by the UN Counter-Terrorism Committee Executive Directorate (CTED), Bortnikov said.
Thursday's meeting saw 100 delegations from 63 countries arrive in St Petersburg. While the FSB chief confirmed that there was broad consensus among the participants that a comprehensive anti-terror system is essential to fight terrorism, he noted that it will be extremely hard to uproot terrorism once and for all, as it is constantly changing its face like a mutating "virus."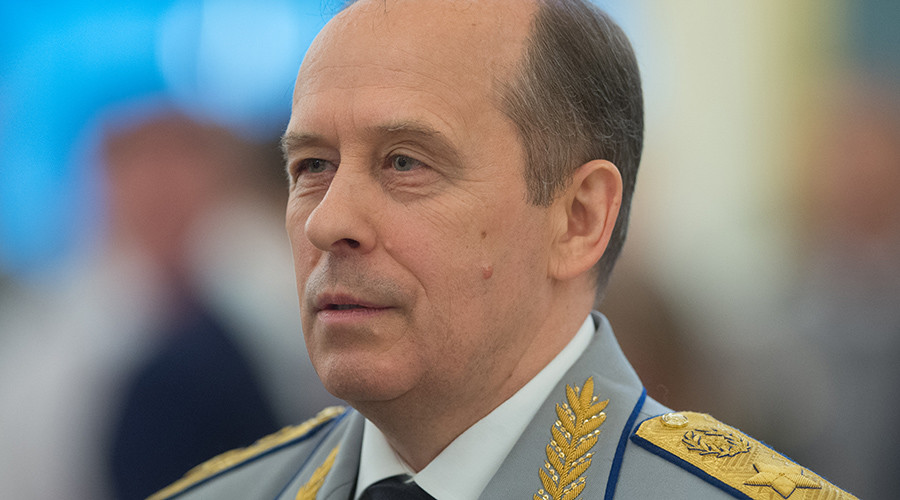 "It's surely possible to compare it with a disease that infected an organism that has been vaccinated, but, nevertheless, its immune system glitches and this threat mutates," he explained.
Touching upon cooperation between Moscow and Washington in the anti-terror struggle, he admitted that, "despite the problems that exist," the secret services "are in a constant contact."
"With regard to anti-terror issues, both we and they [Americans] understand the need for concrete cooperation, information exchange, and working together," said Bortnikov, citing US assistance in providing security at the Sochi Olympics and Russia's contribution to the investigation into the Boston marathon terror attack as positive examples of such partnership.
Bortnikov pledged to "do whatever is necessary to exclude the politicization of this sphere," adding that "in this sphere, I think [politicizing] is unacceptable."
The FSB's experience will be of use in guaranteeing security at the upcoming Rio Olympics, where its servicemen are set to work alongside their Brazilian counterparts.
"I will be frank. Along with law enforcement officials, we are directly accredited by the Olympic Committee of Brazil on issues of counter-terrorism and security regarding our [Olympic] team and, of course, to cooperate with those of our colleagues who are now in Brazil," Bortnikov added.
READ MORE: Soldiers to patrol French beaches popular with British tourists amid terrorism alert
You can share this story on social media: