New Russian anti-terror laws fight US global information monopoly, key sponsor claims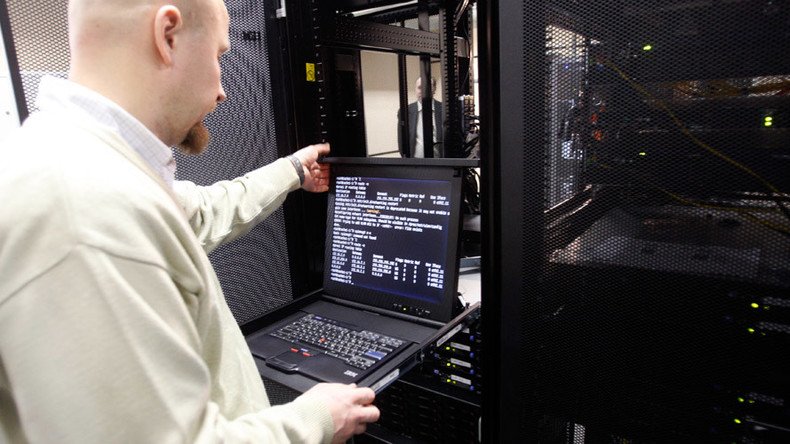 The controversial package of anti-terror laws passed recently in Russia is necessary for improving the worrying situation of global information dominance by the United States, says the head of the State Duma Committee for Security, MP Irina Yarovaya.
"The information monopoly exercised by the USA means unsanctioned and unhindered access to the personal data of any citizen in any country and limiting the special services' access to resources that can be used for searching criminals. This is the kind of monopoly they have now," Yarovaya said at a Moscow press conference on Wednesday.
She noted that as with any monopoly, the US dominance of information technology was dangerous.
READ MORE: Putin signs controversial new anti-terror bill into law
At the same press conference, the Russian parliamentarian told journalists that the new package of anti-terrorist laws had been developed to protect the personal data of Russian citizens from any foreign interference, and that it would allow Russian companies to create their own technology to completely rule out foreign access to this information.
She also criticized statements that the new laws could lead to a significant raise in tariffs – as earlier claimed by representatives of various communication and data companies – as "attempts to demoralize society."
"This is the very reason why [parliamentary majority party] United Russia has decided to give the government all powers to find technological decisions that would protect Russian citizens' data," she concluded.
President Vladimir Putin signed Yarovaya's anti-terrorist bill into law earlier this month despite objections from internet companies and the business community.
Simultaneously with this move Putin issued a decree ordering measures to be taken so that the financial risks of the law will be minimal.
Apart from general measures targeting extremism and international terrorism, the bill contains a provision that obliges all communication companies, including internet providers, to retain information about their clients' data traffic for three years (one year for messengers and social networks) and also to keep actual records of phone calls, messages and transferred files for six months.
The same law orders communications companies to hand over encryption keys to state security agencies on demand, allowing them to read encrypted data. Non-compliance could cost companies between 800,000 and 1 million rubles ($12,300 – $15,400) in fines. The amendments concerning data storage and security should come into force in 2018 to give data companies time to restructure and prepare the necessary hardware. The rest of the anti-terrorist package came into force as of July 20 this year.
READ MORE: Top Russian lawmakers urge joint fight against terrorism after Nice attack
Even in its preparatory stages the bill drew protests from Russian businesses, which complained that the state had offered them no compensation for the extensive and expensive measures needed to store the large amounts of data. Businesses warned that if they follow all the rules they would have to greatly increase their tariffs.
On Monday this week, senator Anton Belyakov drafted a motion postponing the actual introduction of the amendments concerning data storage from 2018 to 2023.
Commenting on this initiative, members of the Lower House Committee for Security said they intended to make any changes in the law only after it is tested through actual practice.
You can share this story on social media: