Top Russian lawmakers urge joint fight against terrorism after Nice attack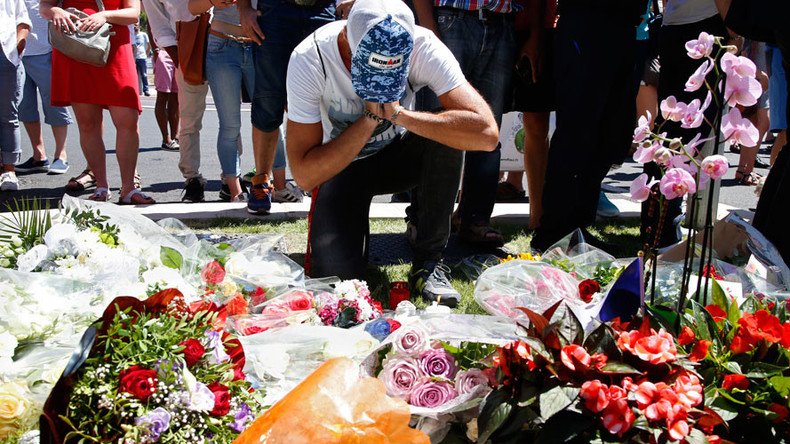 Senior Russian parliamentarians have said that the latest deadly attack in France is yet more proof that international cooperation in the fight against international terrorism is vitally important.
The truck attack in Nice that took place on Thursday night shows that Western nations must start engaging in closer interaction with Russia and its special services in countering the common threat of terrorism, the head of the Upper House committee for international relations, Konstantin Kosachev, told the press.
"It is absolutely clear now that some changes are due in international relations. The Islamic State [IS, formerly ISIS/ISIL] and other terrorist groups that attempt to control the world with fear have reared their heads only because the world had not found an opportunity to consolidate and give a joint response to this threat," Russian news site Life quoted Kosachev as saying on Friday.
"I would prefer to believe that we have no other choice but to act differently. Terrorism is outside human morals, is outside politics and outside settling any accounts between nations," he said.
READ MORE: France vows to retaliate for Nice attack, extends state of emergency
The head of the State Duma committee for security, Irina Yarovaya, emphasized that Russia has always proposed that all nations should unite efforts to defeat terrorism and continues to advocate this. "The world must stop this hypocrisy and act harshly and resolutely. The anti-terror fight must be based on the international law as well as on national laws," Yarovaya said. "The tragedy is in the fact that, due to the never ending series of terrorist attacks, the condolences have literally become a regular ritual in society and in just a few days these condolences are followed by a mess of irresponsibility and inaction."
At the same time, the lawmaker noted that the decisions and actions of Russia's authorities have always been taken with the goal of providing better protection for the lives of Russian citizens.
Deputy head of the State Duma Committee for International Relations Roman Khudyakov said he believes the attack in Nice could had been prevented if French authorities had accepted Russia's entreaties to join their efforts in the fight against terror.
"Of course, everything could have been prevented if they had cooperated with our special services, if they had accepted Vladimir Putin's proposal to join forces in the fight against the Islamic State," the lawmaker said, adding that Russia was mourning the victims of the attack together with France.
In a televised address released on Friday, President Vladimir Putin said that Russia understood the pain and grief caused by terrorism and felt for the loss of the lives from the Nice terrorist attack. "The crime in Nice, which targeted people – including Russian citizens – was particularly cruel and cynical," Putin said, adding that only a joint effort to eradicate terrorism can succeed.
READ MORE: Putin: Russia feels for French loss from terrorism, having own experience.

According to the latest reports, at least 84 people died and about 100 were injured when a man armed with a gun drove a truck through a crowd of people celebrating Bastille day in the French resort town of Nice. According to mass media, one of the victims was a Russian woman from Moscow.
The attacker, reportedly a man of Tunisian origin, was killed by the police.
You can share this story on social media: