Putin: Russia feels for French loss from terrorism, having own experience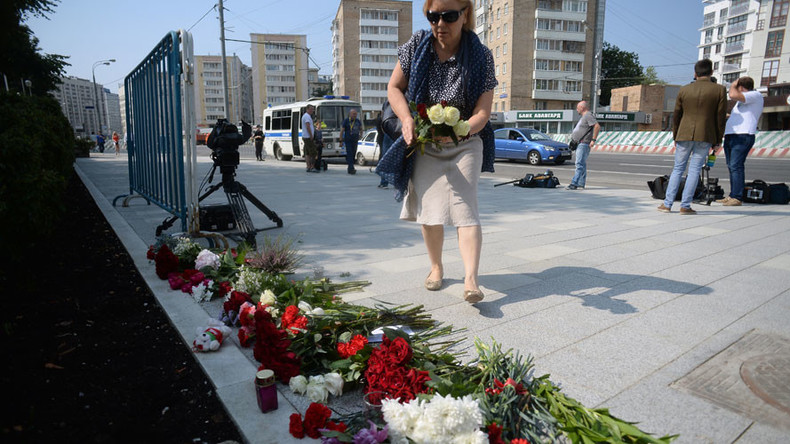 Russia knows all too well the pain and grief caused by terrorism and feels for the loss of the French people from the Nice terrorist attack, Russian President Vladimir Putin said in a televised address.
"The crime in Nice, which targeted people - including Russian citizens - was particularly cruel and cynical," Putin said, adding that only joint effort to eradicate terrorism may succeed.
He said he chose to express Russia's condolences in a public address because he believes that the French leadership, including President Francois Hollande, are too busy at the moment to spend time talking to him on the phone.
"Russia knows about terrorism and the threat it poses to all of us. Our people have faced similar tragedies a number of times and feels deeply for what had happened, for the French people, feels solidarity with them," Putin said.
"Mr. President," Putin said to Hollande, "I ask you to pass sincere words of condolence and support to family and loved ones of the people killed and wishes of swift recovery to those who were injured."
Earlier the Kremlin sent an official cable to France to express condolences over the terrorist attack in Nice.
Russians are bringing flowers, candles and stuffed toys to the French embassy in Moscow to show their sympathy for the victims of the tragedy. The embassy, which is to hold a minute of silence later on Friday to honor the dead, has thanked the Russians for their support.
The rampage in the resort city on Bastille Day celebration on Thursday night claimed 84 lives when an armed gunman drove a truck through a crowd of revelers. Over 100 more people were injured before police managed to stop and kill the perpetrator.