Russia's Federal Security Service monitors over 220 potential suicide bombers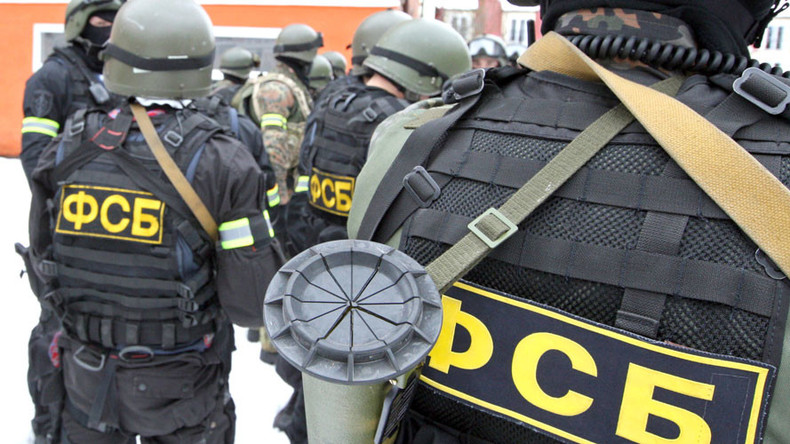 Russia's Federal Security Service (FSB) is monitoring over 220 potential domestic suicide bombers. It also follows people involved in recruiting candidates for "living bombs" and preparing terrorist acts involving proxy bombers, the agency's head reveals.
Read more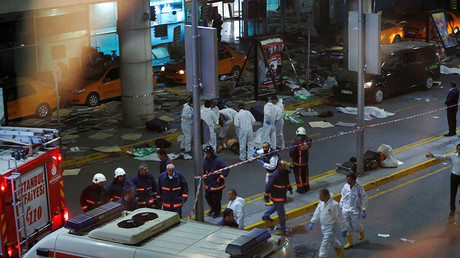 "There are over 220 potential "pseudo-Shakhids [suicide bombers]" under operative supervision in Russia. FSB officers are systematically exposing persons involved in the preparation of kamikaze bombers and staging terrorist acts involving them," FSB chief Aleksandr Bortnikov said at a meeting of the heads of the security and law enforcement agencies' secret services, which began in St. Petersburg on Wednesday.
FSB has also issued international arrest warrants seeking to detain some 260 terrorist suspects with Russian passports currently residing abroad and actively involved in terrorist activities.
Russian citizens suspected of being involved in terrorist activities abroad are "actively preparing to transfer their operations to Russia and other countries," Bortnikov noted.
The FSB chief called attention to problematic extradition of terrorism suspects to Russia from other countries.
"Unfortunately, there are examples in the current international practice, when under the pretext of respect for and observance of human rights and fundamental freedoms, or on political grounds, the extradition of terrorists is denied," Bortnikov said, stressing that such practices discredit the counterterrorism effort and disrupt carefully-prepared operations aimed at the detention of known militants.
In late June, it was revealed that Ahmed Chataev, a Russian citizen of Chechen origin, who joined Islamic State (IS, former ISIS/ISIL) in 2015 and now fights in Syria, was the mastermind behind the fatal Istanbul airport terrorist attack on June 28.
Chataev obtained a refugee status in Austria, which for years helped him to repeatedly avoid extradition to Russia on terrorism charges. The Istanbul airport assault took lives of 44 people and left more than 230 injured.
In this regard, Bortnikov proposed "to put professional interests ahead of politics" when it comes to fighting international terrorism.
"I call on to our partners to pay more attention to the issues of detection, detention and extradition of terrorists to their countries of origin, not to third parties," Bortnikov said.
Moscow is well aware of the dangers presented by the mass return of militants from conflict zones back to Russia.
Returning terrorists with real fighting experience are perceived as one of the most serious issues of national security, Bortnikov stressed.
"Sleeping" terrorist cells created by IS, Al-Nusra Front, and Al-Qaeda are becoming active as the flow of migrants brings disguised terrorists into Europe, the FSB chief acknowledged.
The explosive growth of migrants from the Middle East and Northern Africa destabilizes the social, political, and criminal situation in many countries, and creates a lot of work for special security services, Bortnikov said.
The 15th Heads of Secret and Security Services summit in St. Petersburg (July 27-28) has gathered 99 delegations from 64 countries representing the UN, the EU, the Shanghai Cooperation Organization, and the Commonwealth of Independent States (CIS).