Surfer-turned-body-boarder takes dramatic fall off monster wave (VIDEO)
Published time: 15 Feb, 2016 11:30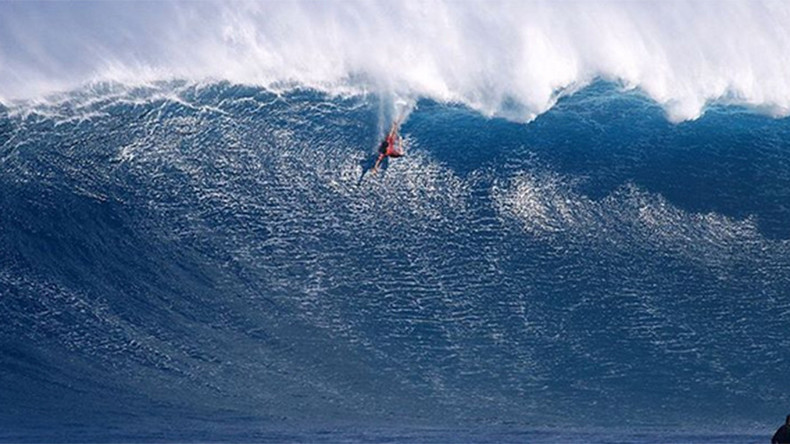 El Niño is bringing the waves this season and some surfers are rising to the challenge, even at the risk of wiping out.
READ MORE: Gnarly El Niño churns up tasty waves, bummer that it's due to climate change
Board master Landon McNamara is well used to tackling big waves and he decided to take on a particular swell known as "Jaws" at Pe'ahi on the Hawaiian island of Maui.
Reaching heights over 60ft (20m), McNamara chose to body board it, but it didn't quite work out.
"Surfboards are overrated," McNamara joked in his Instagram post. "Decided to take up body surfing haha."
Another user uploaded footage of the fall too, noting McNamara was "taking body surfing to a new level".
"Holy Jesus," commented one Instagram user who was clearly taken aback by the sheer size of the giant wave and the fall McNamara endured.
READ MORE: Mega wipeout: Surfer thrown 40ft from epic wave (VIDEO)
McNamara also posted a perfect action shot of the fall, commenting that his attempt "wasn't so successful".