Mega wipeout: Surfer thrown 40ft from epic wave (VIDEO)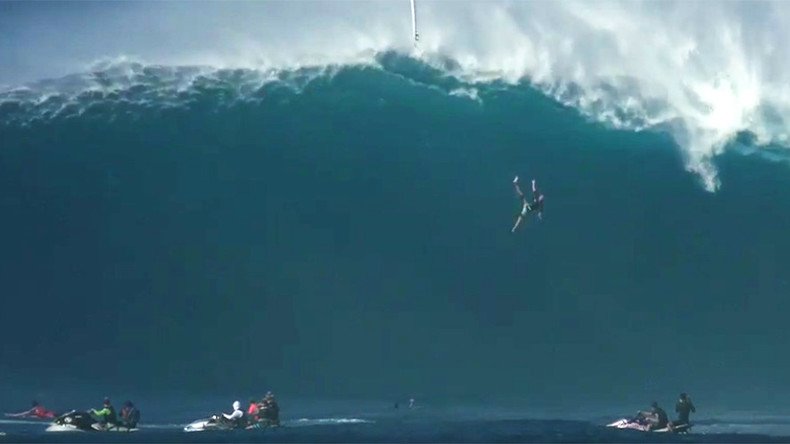 The surf was well and truly up for Tom Dosland yesterday when he took this tremendous topple from the top of Maui's famous Pe'ahi (Jaws) wave.
Hawaii is seeing record swells thanks to El Nino, and Dosland was lucky enough to escape unscathed from the fall.
Hawaii has seen huge swells already in January, but yesterday saw the largest yet as 40ft sets lined up at the famous surfing spot in Maui - even the occasional 50 footer found its way through.
Dosland was among dozens of surfers who took to the waters to brave the swell so large that pro surfer Jamie O'Brien admitted to being incredibly scared in the water.
El Nino has been causing extreme weather patterns recently, with the Pacific suffering huge storms. The Californian city of Pacifica has declared a local emergency due to severe cliff erosion caused by El Nino.
READ MORE: California homes on the brink, Chilean coast battered: El Nino wreaks havoc on Pacific regions
For now, at least, El Nino is very much welcomed by the surfers who have flocked to Hawaii's shores, as the islands see some of their largest waves since 2001.
You can share this story on social media: