Pax Pacificana? US, China agree to avoid military conflict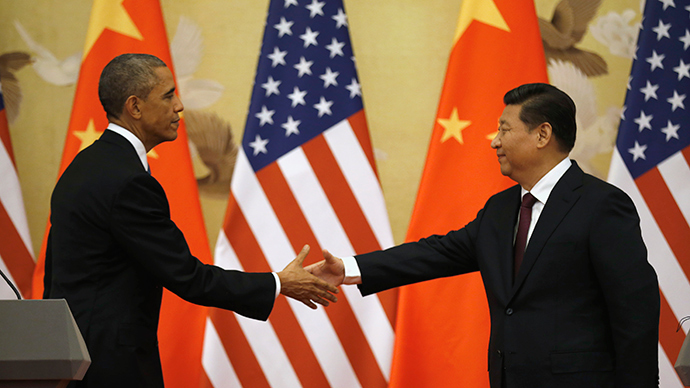 The US president has announced Washington's and Beijing's agreement to avoid military confrontation by reducing Air Force- and Navy-related incidents. Barack Obama secured the deal after long talks with his China's Xi Jinping at the APEC summit.
The sides resolved to notify each other better of their major military activities, such as war games, and establish rules of behavior for military encounters at sea and in the air.
"There are important differences that we have both practically as well as our vision for our respective countries and our conduct in foreign policy," Barack Obama said, adding that the two countries are working together whenever they can.
"When the US and China are able to work together effectively, the whole world benefits," Obama said.
President Xi advocates new type of military relations with U.S. http://t.co/yu1USsZjmv

— China Xinhua News (@XHNews) November 12, 2014
Along with the military deal, Beijing and Washington have also signed revolutionary deals on 10-year visas, estimated $1 trillion tradeagreement and an unexpected bargain on greenhouse gas emissions.
"Our relations are now standing at a new historical point," Xi Jinping told Obama during their meeting on Wednesday. "I'm ready to work with you in this direction," Xi said as quoted by Xinhua, calling US-China cooperation a "new model" for relations between world's largest economies and announcing "a new type of military relations."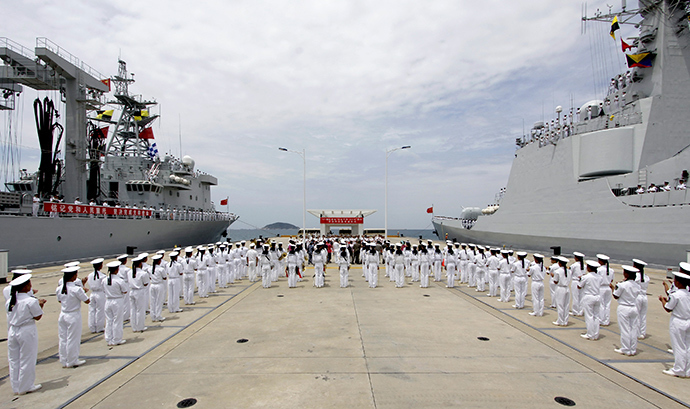 The positive news comes as both countries are necessarily pursuing the same objectives in Asia: the US is re-focusing its military might to the Pacific region and trying to consolidate its influence on the Asian continent, while Beijing is attempting to establish China as Asia's primary military and economic power.
On Monday, Chinese government news agency Xinhua published an interview with the Obama, in which he "absolutely" rejected the idea that the US has plans to "contain" China.
Over the last year diplomatic relations between Washington and Beijing have been seriously challenged by multiple mutual accusations of cyber espionage and a number of territorial disputes that China has with its neighbors, namely Japan and Philippines, both US allies in the region.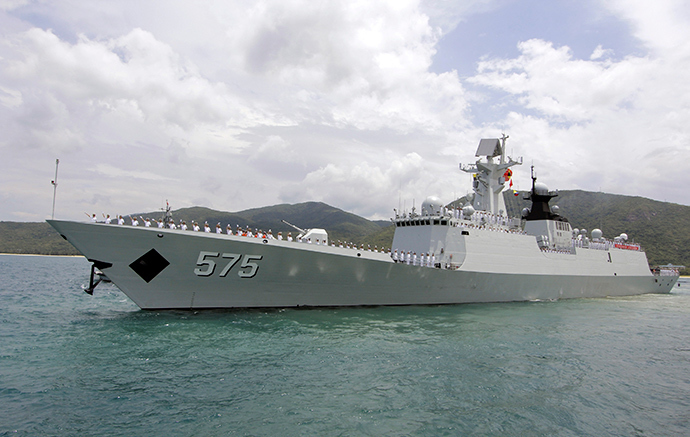 Attaining the breakthrough agreements reached in Beijing has been an arduous task for both leaders.
Their no-ties talks that took place on Tuesday at Zhongnanhai, the Chinese Communist Party's leadership compound in Beijing, next to the Forbidden City, lasted for four hours and 40 minutes instead of scheduled time of less than three hours, US officials said, as reported by the Wall Street Journal.
You can share this story on social media: