Oliver Stone eyes Putin documentary to show 'a different point of view' to Americans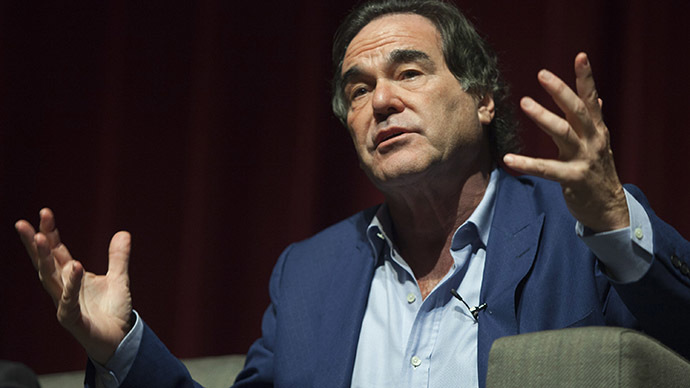 Oscar-winning director Oliver Stone wants to make a documentary about Russian President Vladimir Putin. But first, Stone will finish his new movie about the fugitive NSA-contributor turned whistleblower Edward Snowden.
"I would like to make a documentary [about Putin]," the filmmaker said to RIA Novosti. "We had no plans to make a movie [a scripted feature] on Putin. I would love to do an interview with him… because he represents a different point of view that Americans don't hear."
The Kremlin is "aware of Stone's desire to make a film," Presidential spokesperson Dmitry Peskov said. In fact, Stone and Putin met in person on November 4 at a remembrance event of Russian actor and director Vasily Shukshin.
But before Stone will enrich his filmography with another presidential documentary – the filmmaker previously documented former Cuban leader Fidel Castro and late Venezuelan president Hugo Chavez – he plans to finish work on his movie on Edward Snowden.
Oliver Stone is now in Russia shaping his film. "I've met him [Edward Snowden]," Stone said.
The director especially came to Moscow to personally meet with the former NSA contractor, who has been living here for almost one-and-a half years since being granted residence permit.
"We are working on the script. We hope to shoot early next year, we've been working on it for almost a year now... and we're very pleased it's coming along," Stone said.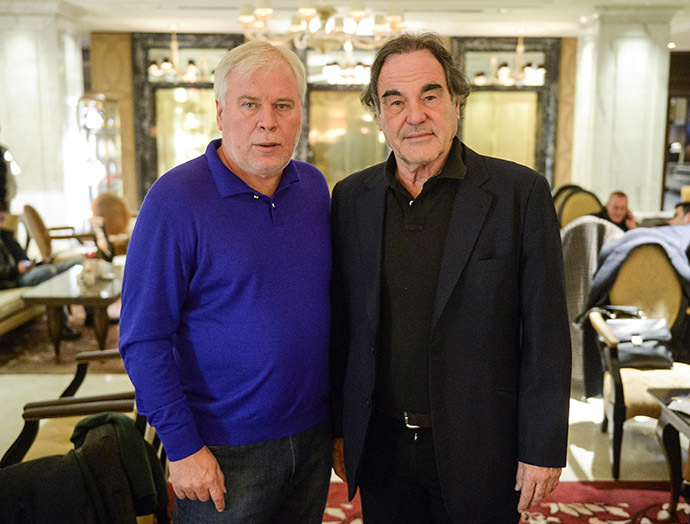 The yet-to be-titled screenplay is based on the book 'The Snowden Files: The Inside Story of the World's Most Wanted Man' by Guardian journalist Luke Harding and Snowden's lawyer Anatoly's Kucherena fictional story on Snowden titled 'Time of the Octopus'
In fact, the movie about Snowden was very much inspired by Kucherena who first sold his manuscript to Stone and his long-time producing partner Moritz Borman.
It is planned that the filming itself will happen in Munich and will take about 55 days.
Stone has already made his final decision who to give the title role.
It "will be played by Joseph Gordon-Levitt... a very good actor, popular with the young people," the filmmaker said, confirming rumors it would be Gordon-Levitt.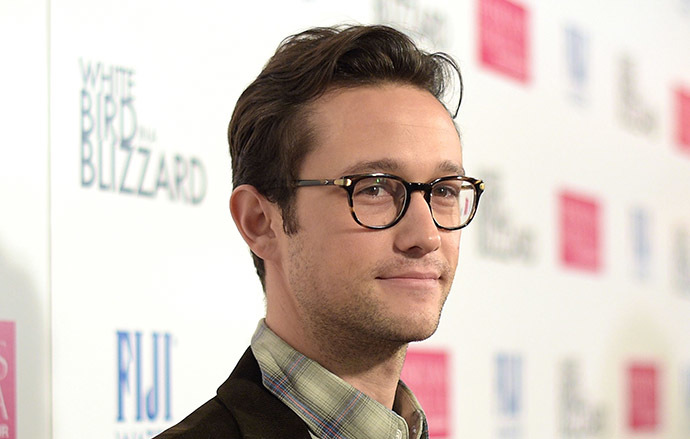 The movie star is well-known to viewers in movies such as "500 Days of Summer", "Inception", "Lincoln" and many others. In 2014 he appeared in "The Sin City: A dame to kill for".
The film's rights have already been acquired by the two companies - at home and abroad. French distributor Wild Bunch and the US-based Open Road have struck a deal with Stone.
Oliver Stone's Edward Snowden movie already has competitors as work on another film about the NSA whistleblower is in full swing.
This summer Sony Pictures purchased the big-screen rights to Glenn Greenwald's "No Place to Hide: Edward Snowden, the NSA and the U.S. Surveillance State", which is being produced by James Bond producers Barbara Broccoli and Michael G. Wilson.
READ MORE:Snowden movie one step closer to reality as Sony buys rights to Greenwald book
Still, there are grounds to assume that both screenplays would get a warm welcome from the audience. This year's documentary on Snowden "Citizenfour" by Laura Poitras received favorable reviews from both critics and viewers.
READ MORE: 'Citizenfour': Documentary shows Snowden reunited with dancer girlfriend in Moscow
On popular film review aggregator Rotten Tomatoes "Citizenfour" scored 97 per cent and 92 per cent from critics and the audience respectively, earning an average rating of 8.3 out of a possible 10.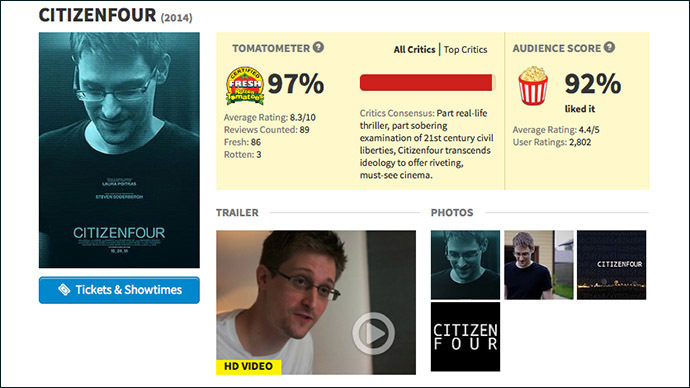 You can share this story on social media: