No tours to N. Korea and all because of Ebola?
Published time: 23 Oct, 2014 20:02
Edited time: 23 Oct, 2014 20:04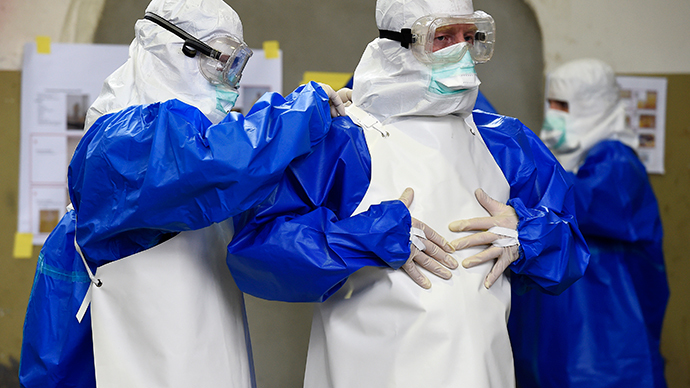 Foreign tourists with any travel history are now not welcome in North Korea - concerns about Ebola made Pyongyang bar any tours from entering the country. At least this is what North Korean specialized travel agencies tell media.
"We have just received official news from our partners in the DPRK that, as of tomorrow, tourists from any country, regardless of where they have recently visited, will not be permitted to enter," Gareth Johnson of the China-based Young Pioneer Tours told Reuters.

North Korean state media released a statement on Thursday notifying its readers that checks on travelers were becoming more stringent.
READ MORE: 'They said I have Ebola': Angry bus passengers attack Guinean woman in Rome
"Travelers and materials are undergoing more thorough checks and quarantine at airfields, trading ports and border railway stations than ever before," the state KCNA agency wrote.

Further agencies reported similar instructions. "We have just received news from our partners in Pyongyang that the country is not accepting any international tourists from tomorrow, effectively closing its borders due to the threat of the spread of the Ebola virus," said a spokesperson for Beijing-based Koryo Tours.

"It is unknown how long this closure will be in effect, and due to the very changeable nature of DPRK policy, we are still hopeful we will be able to run the three tours we have scheduled for the remainder of 2014," Nick Bonner stated.
READ MORE: Rwanda urges daily screenings for visitors from 'Ebola-hit' USA and Spain
International travel to the notoriously insular North Korea is a rarity anyway. Tourist travel is only possible with a guide.

This is not the first time the country has imposed entry limits over a health scare.

"In 2003, the country closed its borders due to the threat of SARS, despite not a single case being reported there," said Bonner.

On Wednesday, the World Health Organization announced that 9,936 people in Guinea, Liberia and Sierra Leone – all of which have suffered the worst outbreaks – have contracted the disease.

Some 4,877 people have died in total.