Rwanda urges daily screenings for visitors from 'Ebola-hit' USA and Spain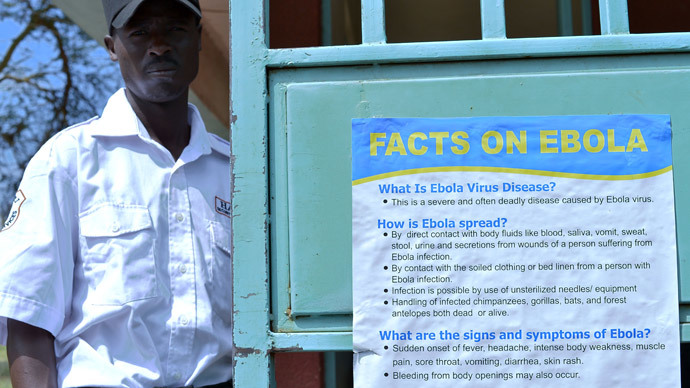 Ebola-free Rwanda has introduced mandatory daily health screening for visitors from the US and Spain in an effort to prevent the spread of the virus to the African nation from the Western states recently affected by the first cases of Ebola.
"We are doing this as a precautionary measure to prevent the spread of the virus," Nathan Mugume, head of Rwanda's Health Communication Centre, told Bloomberg. "We advise people who have traveled to affected countries to report their health on the hour or daily and they can get help in case of any Ebola-like symptoms."
TIMELINE:Worst Ebola epidemic in history
The US Embassy in Rwanda on its website said that county imposed new Ebola Virus Disease screening requirements on Sunday.
"Visitors who have been in the United States or Spain during the last 22 days are now required to report their medical condition – regardless of whether they are experiencing symptoms of Ebola – by telephone by dialing 114 between 7:00 a.m. and 8:00 p.m. for the duration of their visit to Rwanda (if less than 21 days), or for the first 21 days of their visit to Rwanda," the statement reads.
In the meantime, Rwandan authorities continue to deny entry to visitors to people who traveled to Guinea, Liberia, Senegal, or Sierra Leone within the past 3 weeks.
The 21 day reporting period corresponds with the incubation period of the virus in potential Ebola patients. The introduction for the screening for both American and Spanish travelers comes in response to recent cases in both countries. In the US two people contracted Ebola in Dallas after taking care of one of the patients receiving treatment from the virus on US soil. Spain has seen three cases with one of the victims contracting Ebola on European soil.
Public Affairs Officer Roger Webb from the US Embassy in Kigali told Bloomberg that "Ebola is a concern for everyone."
"We recognize Rwanda's right to enforce regulation and policy to protect their citizens," he added.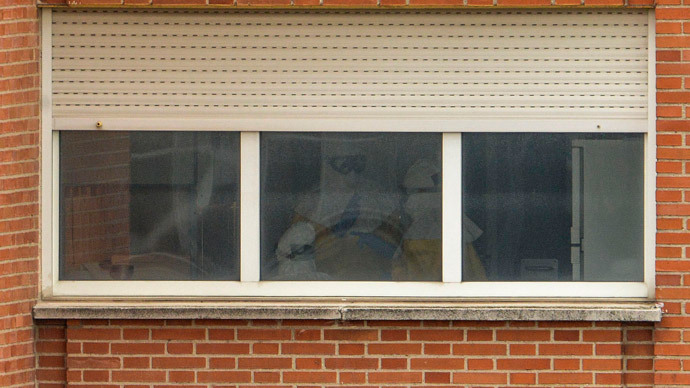 For its part, US Homeland Security announced that starting Wednesday, it will screen everyone coming from the three West African countries mainly affected by the Ebola outbreak.
Everyone traveling from Liberia, Sierra Leone or Guinea will have to land in the US at one of the five airports equipped for screening.
New York's Kennedy, Newark Liberty, Washington's Dulles, Chicago's O'Hare and Hartsfield-Jackson Atlanta airports earlier this month were equipped to screen passengers using no-touch thermometers in coordination with the Centers for Disease Control and Prevention.
Homeland Security Secretary Jeh Johnson said DHS now has "measures to identify and screen anyone at all land, sea and air ports of entry into the United States who we have reason to believe has been present in Liberia, Sierra Leone or Guinea in the preceding 21 days."
Back on the African continent, Zambia has placed heat scanners at airports while Zimbabwe requires people from the three African countries hardest-hit by Ebola to be quarantined for 21 days. In South Africa, all passengers are subject to fever detection scanners.
Over 4,500 people have already died and over 9,200 have been infected in the Ebola outbreak, which began in West Africa in December 2013. The majority of the victims of the virus – for which there is no clinically approved cure – came from Liberia, Sierra Leone and Guinea, with the illness also spreading to Nigeria and Senegal.
You can share this story on social media: