Kim Jong-un absent from key political event, feeding health rumors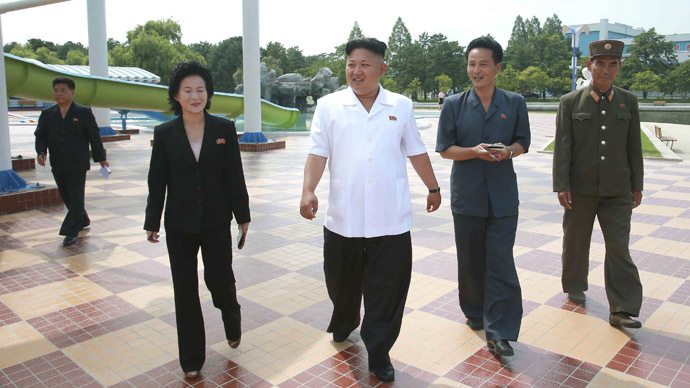 The leader of North Korea, who has been out of the media spotlight about a month ago, has not attended a major celebration, fuelling speculations ove his health and control over the country.
Kim Jong-un unwell, N. Korean media reports

The national KCNA news agency has not mentioned Kim Jong-un among the officials who on Friday paid annual homage to the mausoleum of the deceased national leaders, Kim's father and grandfather.

It's the first time in three years that the North Korean leader did not participate in the event, marking the anniversary of the ruling Workers' Party foundation.

A floral tribute with Kim's name was laid next to the statues of Kim Jong-Il and Kim Il-Sung at the entrance to the Kumsusan mausoleum, though.

The last time Kim, who is believed to be either 30 or 31 years old, was seen in public was on September 3 when he and his wife attended a music concert in Pyongyang.

Broken ankles, gout and diabetes have been mentioned among possible reasons preventing the leader from appearing in public.

A source with close ties to Pyongyang and Beijing has said Kim actually hurt his leg taking part in a military drill, but despite that was still in "total control" of the country.

"He injured his ankle and knee around late August or early September while drilling because he is overweight. He limped around in the beginning but the injury worsened," said the source, who spoke to Reuters on condition of anonymity.

"He ordered all the generals to take part in drills and he took part too. They were crawling and running and rolling around, and he pulled a tendon."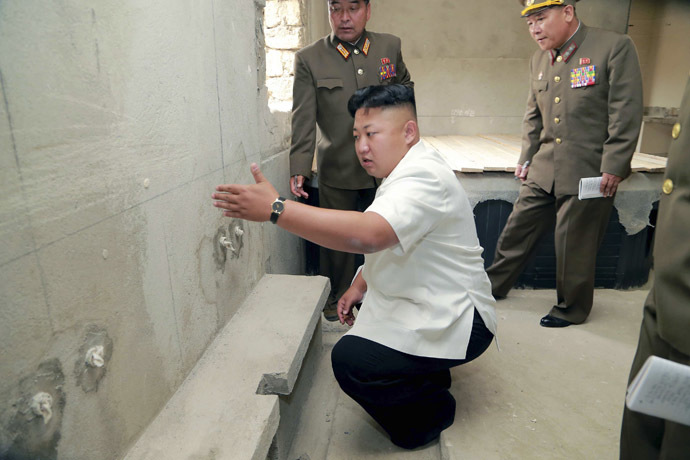 The source said Kim needed about 100 days to recover.

South Korean officials have also dismissed speculations of Kim possibly losing grip on the country because of his health.

Unification Ministry spokesman Lim Byeong-Chul pointed to the North Korean state media reports about Kim's leadership.

"Judging from these, it seems that Kim Jong-Un is ruling normally," Lim said, adding that the government had no specific intelligence on Kim's health.

Still, experts believe the longer Kim stays out of spotlight the more likely this is to have an impact on his leadership.

"But if he's forced to stay away for an extended period, it could cause murmurings within the political elite and weaken Kim's control," Cheong Seong-Chang, an analyst at the Sejong Institute think tank in Seoul, told AFP.

Speculation over what could be going on in Pyongyang is unlikely to subside until Kim resumes his media presence.

On example is the unexpected visit on Saturday of a high-level North Korea delegation to the closing ceremony of the Asian Games in Incheon, South Korea, which gave rise to two conflicting theories.

Some analysts saw in it a sign of Kim having been sidelined in a power struggle, while others believed it was a clear signal of Kim's authority remaining unshattered.