Kim Jong-un unwell, N. Korean media reports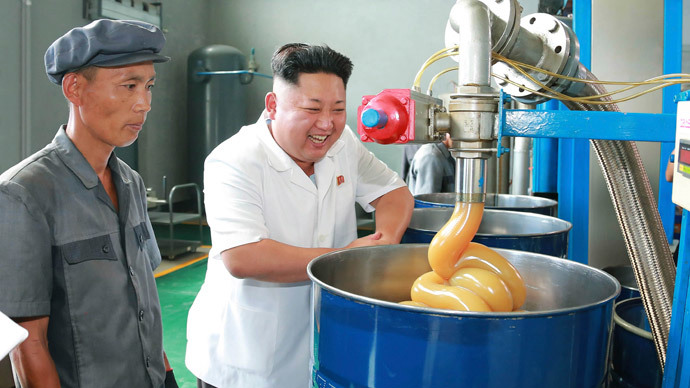 North Korean media has for the first time acknowledged the ill health of its young leader, 31-year-old Kim Jong-un, following a near-month-long absence from the spotlight.
The news follows several public appearances by the leader where he was seen walking with a limp: the last included a July meeting with his cabinet and now a documentary about the government, recorded earlier and broadcast this Thursday.
"The wealth and prosperity of our socialism is thanks to the painstaking efforts of our marshal, who keeps lighting the path for the people, like the flicker of a flame, despite suffering discomfort," the narrator can be heard saying in the documentary.
The airing of the documentary was followed by a pre-recorded meeting of the North Korean Supreme People's Assembly, from which Kim was absent.
Some experts believe the North Korean leader has gout – a complex form of arthritis.
"Based on his gait, it appears he has gout – something [due to] diet and genetic predisposition that has affected other members of the Kim family," an expert on the North Korean leadership, Michael Madden, told The Guardian.
There is no further information on the leader's health at this time, but some have noted that he gained weight since taking over from his father Kim Jong-il, after the former leader died of a heart attack in 2011. Experts have said that young Kim's weight and genetic predisposition could have been a factor in his suffering gout.
You can share this story on social media: