​Iraq military gets advanced Russian air defense, flame weapons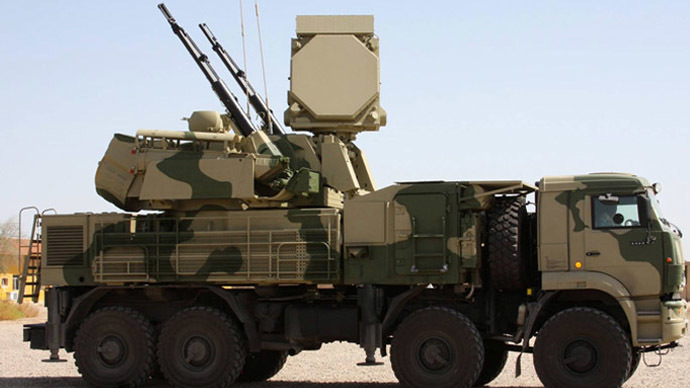 Russia continues to deliver weapons to Iraqi troops, who got their first batch of state-of-the-art close-range air defense complexes and multiple-launch heavy flame-blast systems to eliminate Islamic State militants.
Iraq's Defense Ministry has published photos of Russian arms delivered to the country in accordance with the $4.2 billion contract signed by Russia's Prime Minister Dmitry Medvedev and his former Iraqi counterpart Nouri Al-Maliki back in October 2012.
So far Baghdad has received an unspecified number out of the ordered 48 Pantsir-S1 mobile air defense system vehicles, Igla-S MANPADs and some stationary double-barreled Djigit surface-to-air missile launchers. The contract that came into force in 2013 also included delivery of 1,000 anti-aircraft missiles for the abovementioned systems.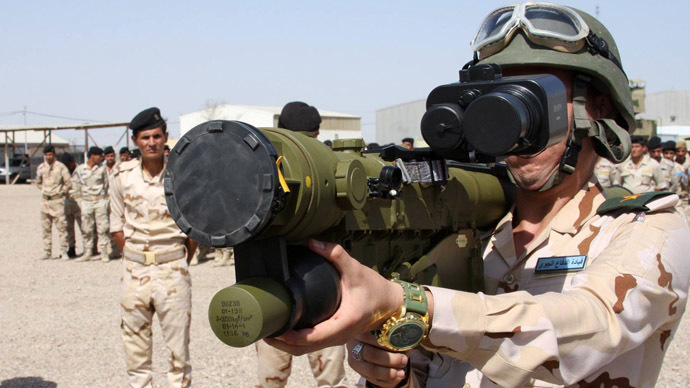 Pantsir-S1 air defense complexes can eliminate all types of airborne targets, be they fighter jets, assault helicopters, UAVs, cruise missiles or precision bombs, at a maximum range of 20km and heights of up to 15km. Pantsir-S1s can be united into air defense networks, thus increasing their effectiveness in defending large high-importance installations.
The Iraqi army will soon start using Russia's Solntsepek (Sun scorch) heavy multi-launch flame-blast weapons, that use fuel-air explosive munitions for eliminating enemy's manpower and hardware on vast areas at a time, RIA Novosti reported, citing Almada Press news agency. The weapons have been delivered under the contract signed in July 2014.
Since November 2013, Russian military suppliers have delivered to Iraq 12 Mi-35M transport-assault helicopters (16 more to be delivered) and 3 Mi-28NA 'Night Hunter' gunships (12 to be supplied soon).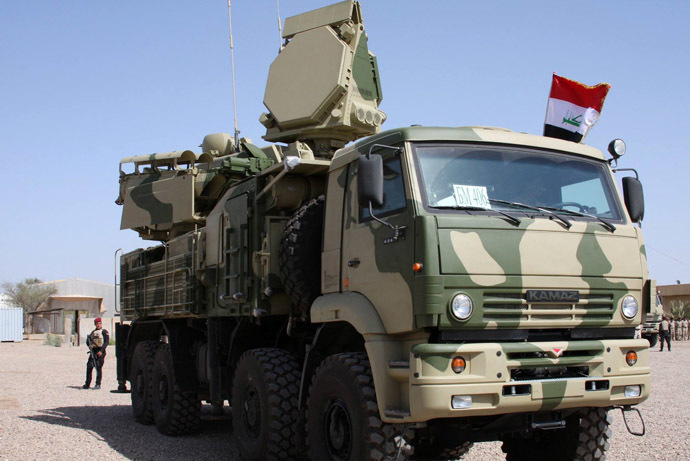 In late June, the Iraqi Ministry of Defense on Sunday received five all-weather Su-25 assault fighter jets in accordance with the deal with Moscow. The jets were delivered by a Russian An-124 transport plane in a dismantled state and in several days joined fighting against militants of the Islamic State terrorist organization, currently controlling vast areas of Iraqi territory.
READ MORE: Target ISIS: First batch of Russian fighter jets arrives in Iraq
The presentation of the Russian air defense complexes coincided with a statement by Iraqi Prime Minister Haider Abadi, who declared he is "totally" against Arab nations' involvement in airstrikes against the Islamic State on his country's soil.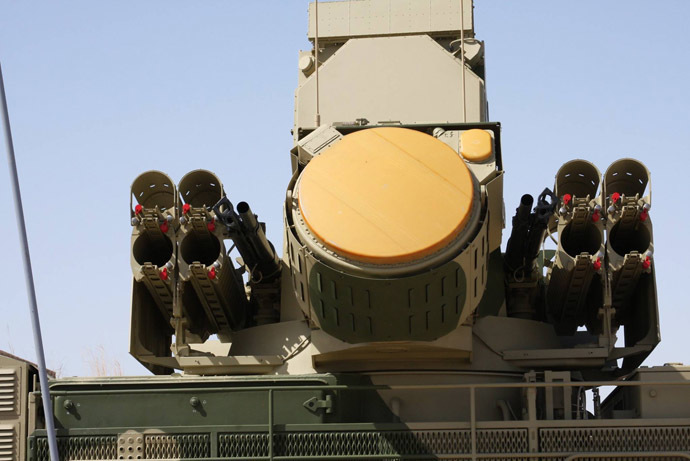 The coalition of the Western countries and the Persian Gulf states is fighting the Islamic State (IS, formerly ISIS) militants in Iraq and Syria with no boots on the ground, using precision bombing from fighter jets, cruise missiles and UAVs against the militants.
Meanwhile, the leadership of Turkey and Syria doubt that airstrikes alone can defeat the largest terrorist organization of our times.
READ MORE: Baghdad 'totally against' Arab anti-ISIS airstrikes in Iraq
You can share this story on social media: