Fear of Islamic extremism on rise in Middle East - poll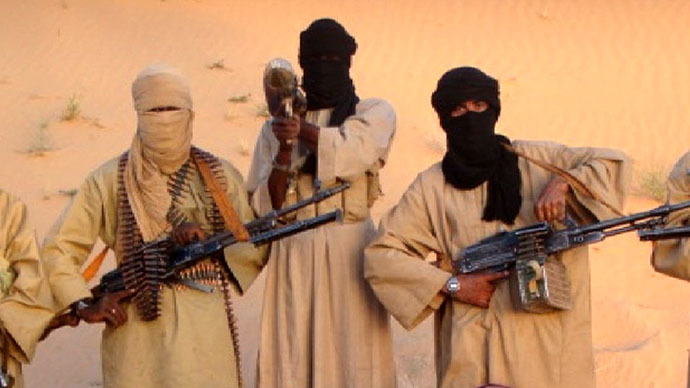 Muslim nations increasingly fear Islamic extremism, says a recent poll. Citizens tend to be more and more negative about radical groups such as Al-Qaeda, Hezbollah and Boko Haram due to their repeated violent attacks.
"As well-publicized bouts of violence, from civil war to suicide bombings, plague the Middle East, Africa and South Asia, concern about Islamic extremism is high among countries with substantial Muslim populations," says a survey led by the Pew Research Center.
The research was conducted among 14,244 respondents in 14 countries with significant Muslim populations from April 10 to May 25, 2014.
The survey, however, was conducted before the recent attacks of ISIS on Iraq which claimed about 2,400 lives in the country over the past month, according to UN figures.
And the concern is growing in the Middle East. The research says that people in Lebanon, Tunisia, Egypt, Jordan and Turkey have become "more worried about the extremist threat than they were a year ago."
"In Lebanon, which shares a long border with conflict-ridden Syria, 92 percent of the public is worried about Islamic extremism, up 11 points from the already high figure of 81 percent in 2013," says the research, adding that eight-in-ten in Tunisia and three-quarters in Egypt are also concerned.
According to the study, 65 percent of Palestinians fear extremists, with the unease appreciably higher in the Gaza Strip (79 percent) than in the West Bank (57 percent).
Meanwhile, a never-ending conflict in Syria has raised concerns about the radical groups in its neighboring countries, such as Jordan and Turkey.
"Roughly six in 10 Jordanians (62 percent) are concerned about extremism in their country, up 13 percentage points since 2012. Just half of Turks hold this view, but this is up 18 percentage points from two years ago."
Gunmen attack Karachi Airport security training facility in second assault
Boko Haram is the first in Nigeria's 'hatred list' at 82 percent - not surprising as the group has been wreaking havoc in the northern regions, including the kidnapping of hundreds of girls during the early stages of fieldwork for the survey.
Dozens feared killed as Islamist militants attack several churches in Nigeria
The public in the Middle East has "very negative" opinions about notorious terrorist organizations such as Al-Qaeda, Hamas and Hezbollah.
"Al-Qaeda gets negative marks in all 14 countries surveyed. In no nation do more than a quarter say they have a favorable view of the international terrorist organization," says the study.
"The strongest sentiment" against the terrorist group is in Israel and Lebanon and almost eight in 10 or more in Turkey, Jordan and Egypt "have an unfavorable opinion of the group responsible for the 9/11 attacks and many other terrorist attacks worldwide."
Meanwhile, another terrorist group – Hezbollah - is seen unfavorably in all but one (Lebanon), Middle Eastern country surveyed.
"In 2007, only 41 percent of Egyptians had an unfavorable view of Hezbollah, but that is now 83 percent. Similarly, in Jordan 44 percent had a negative impression in 2007, but seven years later it's up to 81 percent."
Al-Nusra Front suicide attack kills at least 4 in Lebanon (PHOTOS)
Most Muslims don't approve of suicide bombings, says the survey. However, the minority in some countries say that suicide bombings can be justified.
"In the Middle East, support for suicide bombing is highest in the Palestinian territories, where 46 percent of Muslims say that it is often or sometimes justified in order to defend Islam," the poll found.
Meanwhile in Lebanon, the percentage of those who approve of suicide bombings for the sake of Allah is relatively high, at 29 percent. It is followed by Bangladesh (47 percent), Tanzania (26 percent) and Egypt (24 percent).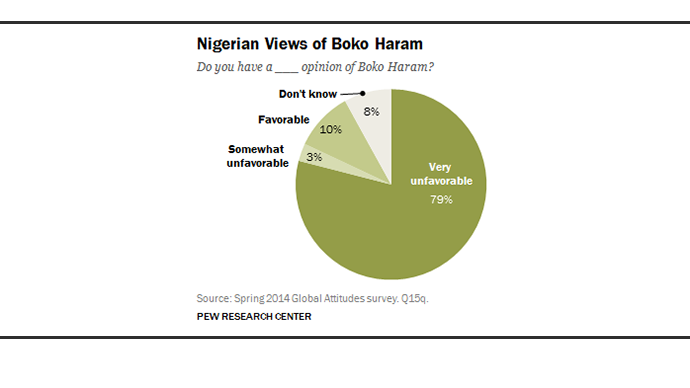 However, according to the study, the percentage of Muslims who say suicide bombing is often or sometimes justified has fallen in many of the countries surveyed. The large decrease happened mostly after he 9/11 attacks and after hundreds of high-profile attacks on civilians.
You can share this story on social media: