Gunmen attack Karachi Airport security training facility in second assault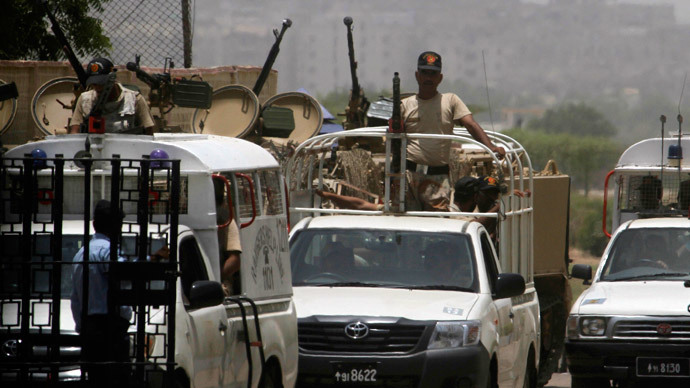 Pakistani officials say a checkpoint at Karachi Airport was under attack by two gunmen on motorcycle after another large assault earlier this week. The facility is now closed, all flights have been canceled.
Blasts, gunshots, fatalities as Taliban storm Pakistan's largest airport
"The ASF academy is under attack. There is gunfire. The extent of the damage is not clear," a senior official at the Federal Investigation Agency told Reuters.
It was unclear who was firing at whom.
The checkpoint is 500 meters from the main entrance to the airport.
Ambulances have been seen rushing to the scene, a witness told Reuters.
"Flights at Karachi Airport have been suspended until further notice," the spokesman for Pakistan's Civil Aviation Authority told Reuters by telephone.
Pakistan's army said that it had deployed troops to boost security forces trying to protect military academy in the airport's precinct.
"Army troops [have been] moved to reinforce security forces to counter [the] terrorist attack on ASF (Airport Security Forces)," the army's press wing said.
You can share this story on social media: