Al-Nusra Front suicide attack kills at least 4 in Lebanon (PHOTOS)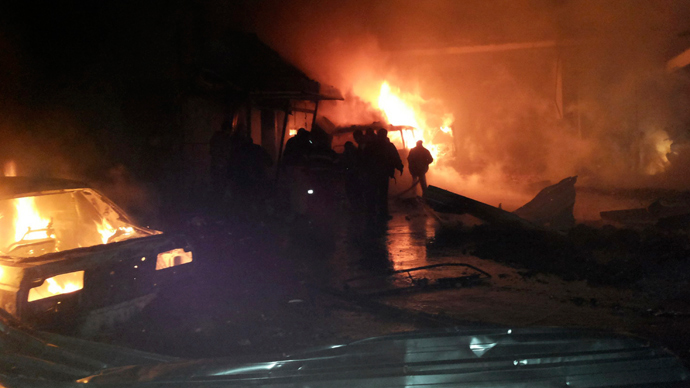 At least four people have been killed in a suicide attack in Hermel, a city in northeastern Lebanon. At least 15 others were injured as the Lebanon branch of the Al-Nusra Front claimed responsibility for the attack.
The explosion, which came at around 1600 GMT send black plumes of smoke into the sky after a suicide bomber drove a Jeep Grand Cherokee into a petrol station in the Zahraa neighborhood of the city.

Fire trucks rushed to the Aytam gas station after security forces closed off the area for the firefighters to extinguish the blaze.

"At least four people were killed and more than 15 wounded, two or three of them in critical condition," Interior Minister Marwan Charbel told Hezbollah's Al-Manar television station. Other sources say that as many as 28 people were wounded in the blast.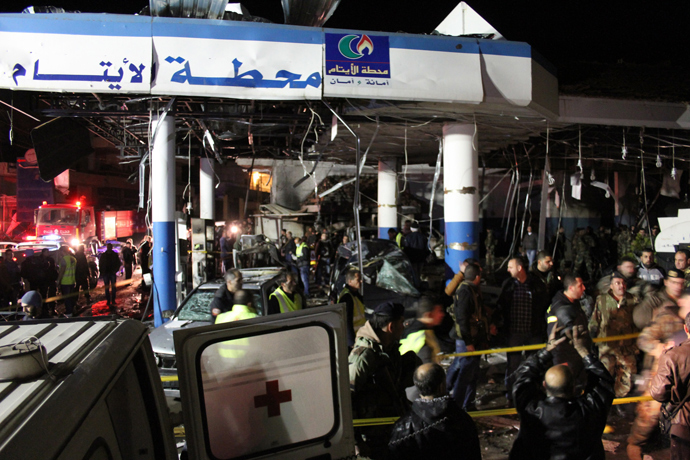 The Lebanon branch of the Al-Nusra Front, a radical Syrian terror group, claimed responsibility for the attack, citing Hezbollah's military involvement in Syria.

"As the party of Iran [Hezbollah] continues to carry out crimes against our people in the beloved Aleppo and its insistence on sending more of its fighters into Syria, we had to stop its massacres and respond in kind against its stronghold so that the party can re-evaluate its position," a statement by the Al-Nusra Front in Lebanon said on its twitter account.

The petrol station is part of a charitable network set up by Mohammed Hussein Fadlallah, a leading Shiite cleric and Hezbollah spiritual guide who died in 2010, AFP reports.

It was the seventh attack to target Hezbollah in Lebanon since mid-2013. Lebanon, which borders Syria, has seriously been affected by the conflict, where rebel groups are seeking to topple the government of President Bashar Assad.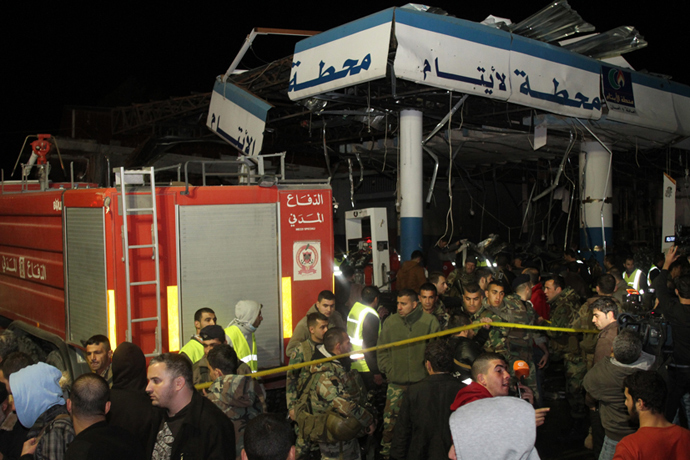 You can share this story on social media: