​Violence-riddled Iraq to receive dozens of F-16 fighter jets to 'combat terrorism'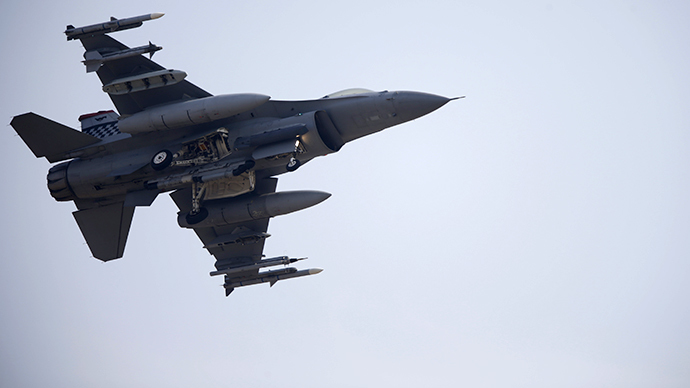 Iraq accepted its first F-16 fighter jet from Lockheed Martin on Thursday to be employed in the nation's fight against "terrorism," a top official said. Nearly 800 people, mostly civilians, were killed in Iraq in May amid relentless sectarian violence.
Thursday's hand-over ceremony at defense contracting power Lockheed Martin Aeronautics' headquarters in Fort Worth, Texas marked a new partnership between the US and Iraq, according to Iraq's ambassador to the United States, Lukman Faily.
The delivery of the first of Iraq's order of 36 F-16s is "a clear sign to the world and the region that a stable and strong Iraq in a partnership of choice with the United States is what we are after," Faily said, according to the Star-Telegram.
Iraq's national security adviser, Falih Al-Fayyadh said the F-16s – two separate orders of 18 jets at a total cost of $1.9 billion – are sure to be "a weapon in the hands of all the people" to defend the volatile country amid turmoil.
"To have the Iraqi people and the U.S stand side by side to fight this terrorism, there are no words to describe it," he said.
The vicious sectarian violence that reignsacross Iraq was spurred, in part, by over a decade of war following the US invasion in 2003, not to mention regional violence in the likes of Syria that has spilled over the border to Iraq.
Almost 800 people were reported to have been killed in Iraqi violence last month, two-thirds of the victims being civilians. Meanwhile, monitoring groups put the figure at over 1,000 deaths among the civil population alone. Of the 799 people killed, 603 were civilians and 196 were members of the Iraqi security forces, according to the United Nations numbers released on June 1. The country's Interior Ministry said 1,009 people were killed in April as a result of ongoing violence.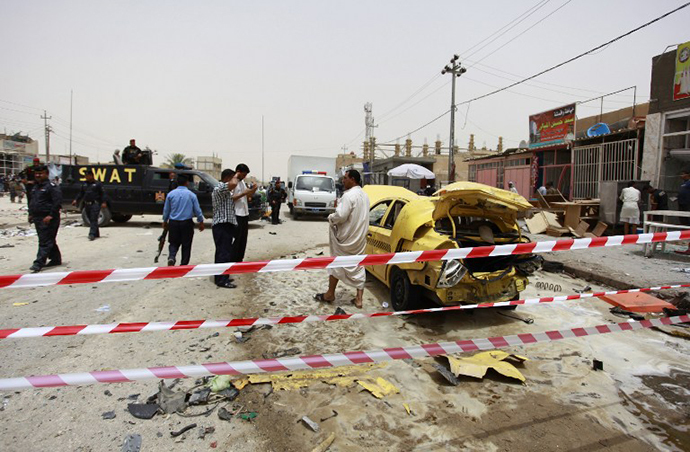 Iraq Prime Minister Nouri Al-Maliki has accused Saudi Arabia and Qatar of declaring war on Iraq and supporting global terrorism. The Iraqi leader blamed the two countries for orchestrating the latest wave of bloody violence to hit Iraq this year.
"I accuse them of inciting and encouraging the terrorist movements. I accuse them of supporting them politically and in the media, of supporting them with money and by buying weapons for them," Maliki told France 24 in March.
Maliki, a Shiite, has also claimed the three-year-old civil war in neighboring Syria is another source of Islamic-extremist violence in Iraq, mainly from hardline Sunni groups like the Islamic State of Iraq and the Levant, an Al-Qaeda splinter group.
"There are many factors that have contributed to this increase in terrorist acts, the most important of which is the sectarian tension in the region that is directly related to the developments in the Syrian crisis and its repercussions on the Iraqi arena," Maliki said in October. "We are very worried about the Syrian arena transforming into a field that attracts extremists, terrorists and sectarians from various parts of the world, gathering them in our neighborhood."
Iraq security forces have fought fierce battles against insurgents in areas where Islamist militias have made strides, especially in Anbar province near the Syrian border.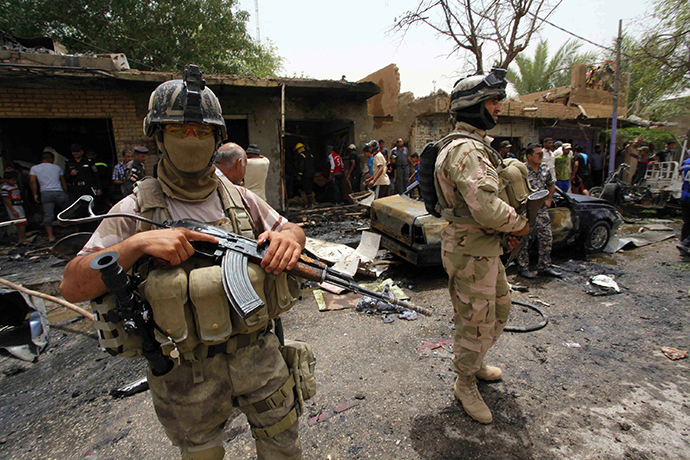 Insurgents have retaliated with extensive targeting of Iraqi security and police forces, including numerous bombings, shootings, and other attacks as part of an intimidation campaign in April just before national elections, the fourth since Saddam Hussein's ouster in 2003.
In December, the US government sent"dozens" of Hellfire missiles and surveillance drones to Iraq in an attempt to beat back gains by insurgents.
Four Iraqi air force pilots are training for F-16 capabilities in the United States, according to the Star-Telegram.
"Our boys in Iraq are ready to defend their country, their homeland," Faily said on Thursday.
The first F-16 flights in Iraq are expected to occur later this year. Lockheed Martin is to now build one jet for Iraq per month after this first delivery.
Lockheed Martin, the world's top military-weapons producer, has manufactured more than 4,500 fighter jets for 28 nations in the past 40 years.
The contractor has reduced F-16 production in recent years in order to focus on the development of the controversial F-35 Joint Strike Fighter, which has been marred with numerous delays, technical bugs, and cost overruns.
You can share this story on social media: