Up to 800 killed in Iraq in May, two-thirds of them civilians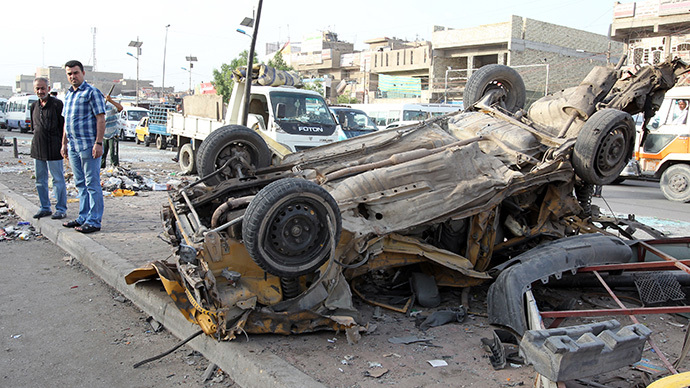 Almost 800 people were reported to have been killed in Iraqi violence last month, two-thirds of the victims being civilians. Meanwhile, monitoring groups put the figure at over 1,000 deaths among the civil population alone.
Of the 799 people killed, 603 were civilians and 196 were members of the Iraqi security forces, according to the United Nations numbers released on Sunday.

The country has been hit by a wave of violent attacks since April 2013. Over the past year, Sunni Islamist insurgents have been overtaking territories and regaining momentum in Iraq, and many have fallen victim to their attacks.

The insurgent groups overran some cities in Iraq's western province of Anbar earlier this year, and the UN figures do not include casualties in that area – so the actual death toll is even higher. The province borders Syria and has seen heavy fighting between government forces and Islamist terrorist groups.

The UN said figures from the Anbar health directorate put the number of civilian casualties there at 195.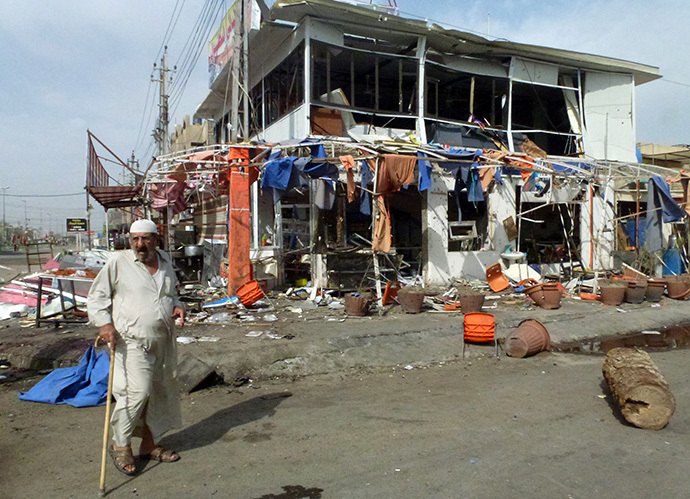 "I strongly deplore the sustained level of violence and terrorist acts that continues rocking the country," UN envoy to Iraq Nikolay Mladenov said in a statement, urging "the political leaders to work swiftly for the formation of an inclusive government within the constitutionally mandated timeframe and focus on a substantive solution to the situation in Anbar."

Excluding Anbar, the worst affected governorate was Baghdad, where 315 people were killed, followed by the Sunni-dominated northern province of Nineveh.

Monitoring group Iraq Body Count put the monthly civilian death toll across Iraq higher, at 1,027, bringing its tally so far this year to 5,055.

April was previously thought to be one of the country's deadliest months, with the Iraq Interior Ministry reporting 1,009 fatalities.

The country's incumbent Prime Minister Nouri al-Maliki, whose State of Law party won the largest share of parliamentary seats in national elections on April 30, is often blamed by his opponents for worsening the situation.

While the bloodshed remains below the levels seen in 2006 and 2007, last year was Iraq's deadliest since violence began to ease in 2008. In 2013, 8,868 people were killed in terrorist attacks or other acts of violence, according to UN statistics.
You can share this story on social media: