Over 30 killed, 140 wounded in Iraq suicide bombing
At least 35 people have been killed and 147 wounded when a suicide bomber driving a minibus detonated the vehicle filled with explosives in the southern Iraqi city of Hilla.
The bomb exploded arriving at a main checkpoint at a northern entrance to the city, according to Reuters.
Over 50 cars were set no fire after the blast, with passengers trapped inside.
"Some of the victims were burned inside their cars," a police officer said.
Of all the victims, at least six were security personnel and three civilians, according to two police officers at the scene, as cited by Al Jazeera.
Part of the checkpoint was destroyed.
Hilla is a largely Shiite Muslim city and is located 95 kilometers to the south of Baghdad.
Iraq has been torn by violent attacks since last April, with the numbers of dead jumping to its highest levels since the worst of the country's sectarian bloodshed in 2006-2008.
8,868 people were killed in 2013, and over 1,400 people have died in January and February of 2014, according to UN statistics.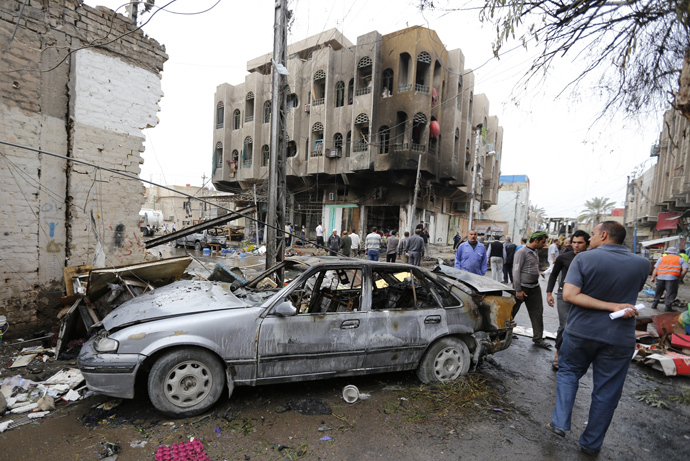 'Gulf states fight through death squads'
Independent filmmaker Sukant Chandan told RT that the death squads are behind the increase violence in Iraq and they are funded by the Gulf states, which are proxies of the West.

"Who is giving oxygen to the death squads? It is really the regimes based in London, Washington and Paris through the proxies int he Gulf monarchies. It is only yesterday that [Prime Minister Nouri] Maliki said that Qatar and Saudi Arabia are at war with Iraq through the death squads. So the Maliki government is in a terrible situation, particularly the people of Iraq are in an awful, traumatic situation," Chandan said.

Iraqi Prime Minister Nouri Maliki has accused Saudi Arabia and Qatar of declaring war on Iraq and supporting global terrorism. The Iraqi leader blamed the two countries for orchestrating the latest wave of bloody violence to hit Iraq this year.

"I accuse them of inciting and encouraging the terrorist movements. I accuse them of supporting them politically and in the media, of supporting them with money and by buying weapons for them," Maliki told FRANCE 24. "I accuse them of leading an open war against the Iraqi government."

The filmmaker also pointed out the similar death squads are active in Syria.

"The death squads in Syria come from Iraq as well, so there is a crossover on the border. As the death squads are being squeezed in Syria, they tend to focus more on Iraq … We found that new governments are in strategic unity with the West's strategic enemy that is Iran and also the Maliki government is assisting the Syrian government in fighting death squads," he stated.

At the same time Chandan noted that even though there is less of US physical presence in the region, it is more involved covertly. "The model of Libya is the exact model they [US] are following in Syria and in Iraq, which is no open military involvement, but covert involvement with their military intelligence and their arms mercenary companies."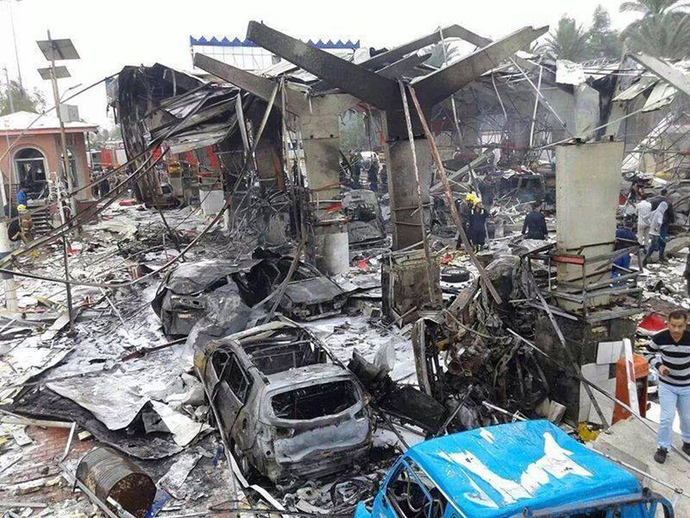 You can share this story on social media: