NATO troops and bases not welcome in Slovakia and Czech Republic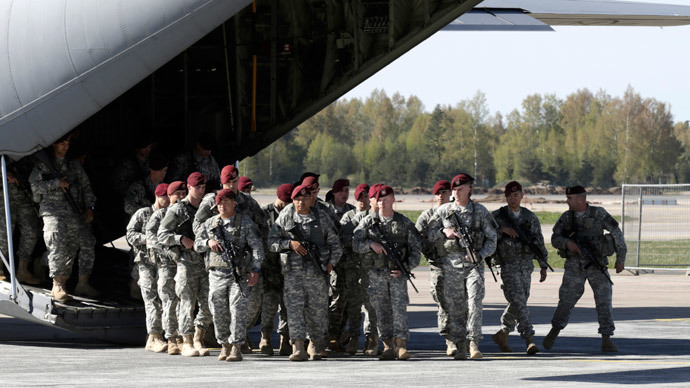 Two Eastern European nations, Slovakia and the Czech Republic, have refused to host foreign troops and military bases. The prime ministers of both countries have consecutively spoken against the proposal voiced by US President Barack Obama.
'Peed in public, behave like occupiers': Latvian mayor complains about NATO sailors
Following the example of their neighbor the Czech Republic, the prime minister of Slovakia stated that his country is ready to meet its obligations as a NATO member state, but stationing foreign troops on its territory is out of the question.
Slovak PM Robert Fico said he "can't imagine foreign troops being deployed on our territory in the form of some bases."
The proposal to host more NATO troops in Eastern Europe was voiced by Obama on his current tour of Europe.
Speaking at a news conference in Warsaw, Obama said America is stepping up its partnership with countries in Eastern Europe with a view to bolstering security.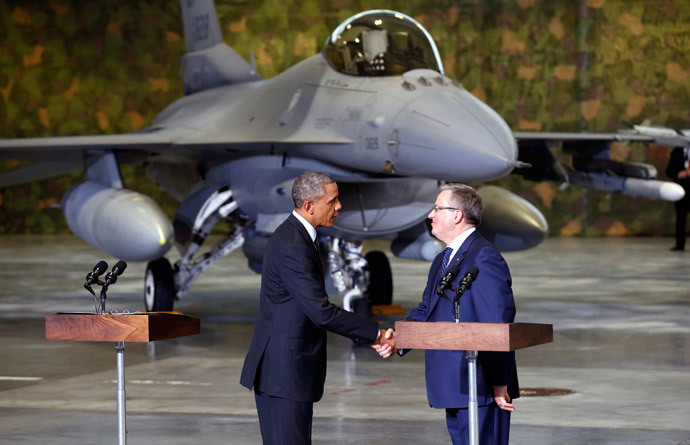 Initially, it was Poland that asked for a greater US military presence in Eastern Europe.
In April, Polish Defense Minister Tomasz Siemoniak called on the Pentagon to deploy as many as 10,000 American troops in his country.
Three Baltic States welcomed the idea back in April. To begin with, a small contingent of American troops began to arrive in Lithuania, Latvia and Estonia to take part in military training.
Two countries opposed deployment of any foreign soldiers on their territory.
On Tuesday, Czech Prime Minister Bohuslav Sobotka said his country sees no need to allow foreign military presence on its territory.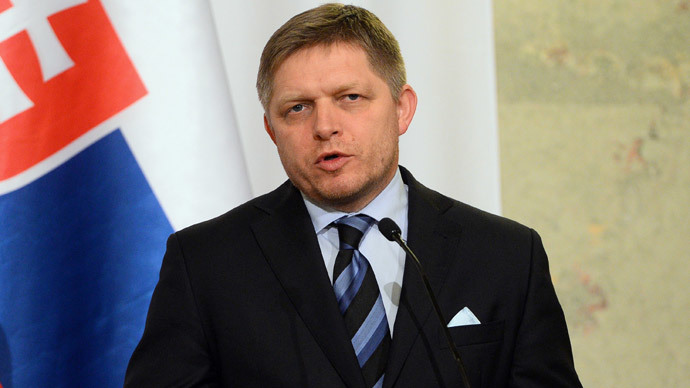 Last month, Defense Minister Martin Stropinsky sparked a political storm in the Czech Republic by recalling the 1968 invasion as the biggest reason not to host NATO troops in the country in a Reuters interview.
Slovakia's Fico joined in the debate Wednesday, saying that for his country such a military presence is a sensitive issue because of the Warsaw Pact troops' invasion into Czechoslovakia in 1968.
"Slovakia has its historical experience with participation of foreign troops. Let us remember the 1968 invasion. Therefore this topic is extraordinarily sensitive to us," he said.
Fico said that Slovakia is committed to fulfill its obligations towards NATO despite military budget cuts and that allies would be allowed to train on Slovak territory anyway.
Czechoslovakia split into the Czech Republic and Slovakia in 1993.
The Czech Republic entered NATO in 1999, whereas Slovakia joined the alliance later, in 2004.
Fico's Smer party, which has an absolute majority in Slovakia's parliament, has been advocating warmer relations with Russia.
You can share this story on social media: