NATO commander says US troops may be deployed to Europe over Ukrainian crisis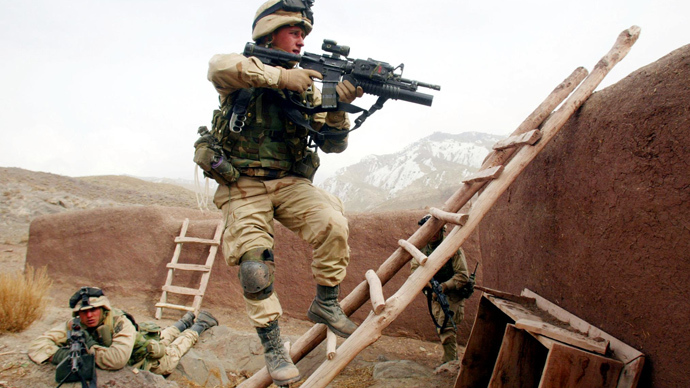 The United States Air Force commander in charge of the NATO alliance's military presence in Europe said on Wednesday this week that US troops may soon be deployed to the region as tensions continue to worsen near the border between Ukraine and Russia.
In an interview with the Associated Press, US Air Force Gen. Philip Breedlove said that forthcoming plans intended to ensure stability in Europe for the NATO partners in the area could involve the mobilizing of American troops.
Representatives from the 28 countries involved in the multinational organization have asked Breedlove — a four-star general who has since last year served as the supreme allied commander of NATO's European operations — to have a plan ready by early next week, according to the AP's John-Thor Dahlburg, to reassure partners in the region "that other alliance countries have their back."
Breedlove told the newswire that he has every intention of unveiling his proposal ahead of next Tuesday's deadline, and that he wouldn't "write off involvement by any nation, to include the United States."
When asked by the AP for clarification about the potential for US military involvement, Breedlove reportedly reiterated, "I would not write off contributions from any nation."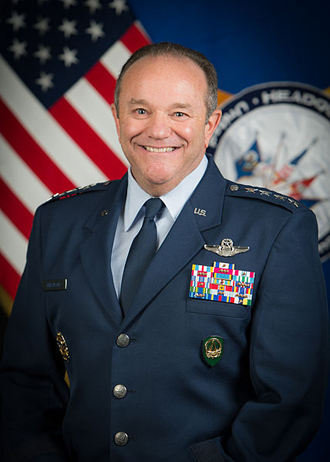 The general's remarks come in the midst of an ongoing uprising in Ukraine that led to the ousting of that country's president earlier this year in February and has escalated ever since.
Last month, people in the adjacent Crimean peninsula overwhelmingly voted to sever ties with Ukraine and align with Russia amid a growing rift between nationalists and separatists in the region, and shortly afterwards Russia formally accepted the results of that referendum.
But concerns about further escalation have been rampant in the days since, with Breedlove saying last week that Russia had not only amassed roughly 40,000 troops near the federation's border with eastern Ukraine, but also has the resources to invade and annex that portion of the country as well in the span of just three to five days. Then over the weekend, pro-Russian protesters seized government buildings in the Ukrainian cities of Donetsk, Lugansk and Kharkov, rekindling concerns of a potential split in the country's mainland.
Also on Wednesday this week, Russia's Foreign Ministry said that both the Ukraine and US have "no reason for concern" about the heightened presence of forces in the region, and that "Russia has repeatedly stated that it does not conduct unusual or unplanned activities which are militarily significant on its territory near the border with Ukraine."
Meanwhile, Breedlove suggested that the situation there remains as serious as ever.
"What we see there is a force of about 40,000," he told the AP following a NATO conference Wednesday in Paris, Dahlburg reported. "I would characterize it as a combined arms army. In other words, this is an army that has all of the provisioning and enabling that it needs to accomplish military objectives if given them."
At the same time, though, the AP reported that Russia's objectives remained unclear to Breedlove, and could result in any which action upon the directive of Moscow.
"The force could stand pat and intimidate Ukraine solely by its presence, drive south to create a land bridge with Crimea, push along the Black Sea coast to the Ukrainian port city of Odessa and the largely Russian Trans-Dniester enclave of Moldova or invade areas of eastern Ukraine where ethnic Russians are also demanding unity with Russia," Dahlburg said of the commander's concerns.
Speaking to CNN on Wednesday, US Defense Secretary Chuck Hagel said, "We're always vigilant and we're always looking at the options that we need to take."
The NATO member-states of Romania, Slovakia, Poland and Hungary all share international boundary lines with Ukraine, though are at a minimum 500 miles away from the country's border with Russia where tensions continue to worsen.
You can share this story on social media: