NATO to deploy ships, intensify Baltic & Mediterranean patrols 'due to Ukraine crisis'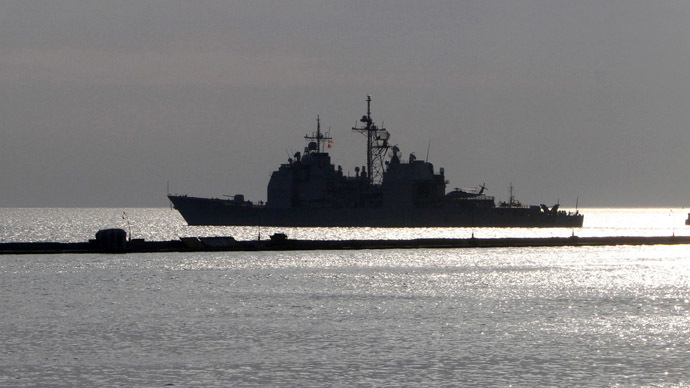 NATO is strengthening its military presence in the Baltic and Mediterranean due to the escalation of the Ukrainian crisis. The organization is to deploy ships and intensified aerial patrols in the region.
At a meeting of the Euro-Atlantic Partnership Council in Brussels, NATO approved a number of measures to strengthen security in Eastern Europe in connection with the growing crisis in Ukraine.
"Our defense plans will be revised and strengthened," said Anders Rasmussen, Secretary General of NATO, to press in Brussels.
He added that NATO had not yet reached a decision about the possible deployment of troops in Eastern Europe.
"Today we agreed on a number of measures that can be implemented quickly. But more work needs to be done," said Rasmussen. Elaborating on the measures that are to be taken, Rasmussen said that air policing aircraft will fly more sorties over the Baltic region and NATO ships would be deployed in the Baltic Sea and the Eastern Mediterranean.
"We all agree that a political solution is the only way forward," Rasmussen told press. "We call on Russia to be part of the solution."
In addition, he accused Russia of destabilizing Ukraine and amassing its troops along the country's borders. He called on Moscow to "make clear" it does not support the violent actions of armed militia and pro-Russian separatists.
NATO has already been stepping up its presence in the region. Several warships have been deployed in the Black Sea over the last few days. They include the US missile destroyer Donald Cook, which carries helicopters and a crew of 300 and two more attack vessels.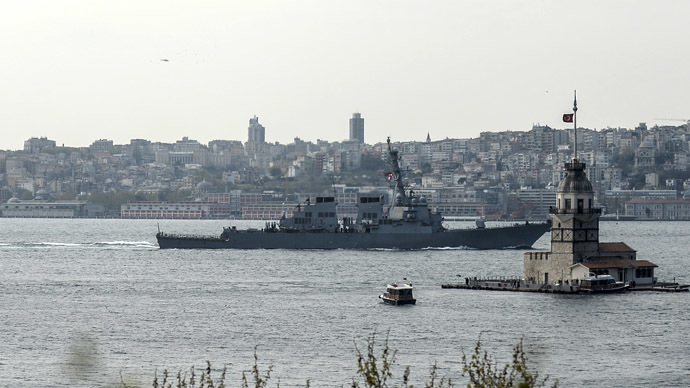 Moscow has repeatedly denied Western allegations that it has a hand in the ongoing unrest in the south-east of Ukraine and said reports of Russian interference in the region are based on dubious information.

Furthermore, President Vladimir Putin has said the recent escalation in the Ukrainian crisis has brought Russia's neighbor to the brink of civil war.

Kiev's coup-appointed government announced the beginning of an "anti-terrorist" operation in the south-east of Ukraine on Monday. The move comes in response to ongoing unrest and violent protests in the region, rejecting Kiev's interim authorities. Some more extreme elements are even calling for a Crimea-style referendum and possible separation from Ukraine.

Following months of deadly protests, Ukrainian President Viktor Yanukovich was ousted and replaced by a self-appointed government on February 22. Russia slammed the coup-appointed government as illegitimate and said it had violated the Ukrainian constitution by setting elections for May 25.
You can share this story on social media: