Czech Republic does not envisage NATO troops on its soil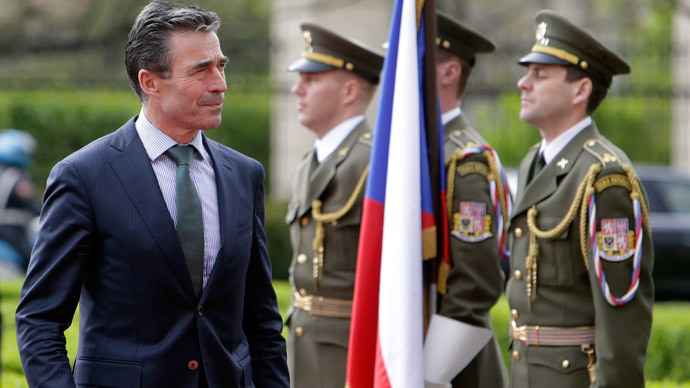 The Czech defense minister says his country does not want to host foreign NATO troops on its soil, as part of plans to beef up the alliance's eastern wing in light of the Ukraine crisis in contrast to some other eastern European countries like Poland.
Martin Stropinsky, the Czech defense minister, has said his country is not in favor of any foreign troops being based in his country, even though they would only come at Prague's invitation, Reuters reports.
"We know well how any permanent stationing (of troops) is still a problem. I belong to a generation that experienced the 80,000 Soviet troops based here during the period of (post 1968) 'normalization' and it is still a bit of a psychological problem," Stropinsky told Reuters in an interview.
However, he said that expanded cooperation on training and other measures would not be problem.
"Raising the alliance's presence on our territory in various modifications, yes. But when it comes to actual units, I am rather skeptical," he said.
Stropinsky's comments come in contrast to NATO's top military commander, US Air Force General Philip Breedlove, who said last week that the alliance should permanently station troops in Eastern Europe as a result of increased tensions between Russia and the West over Ukraine.
Poland has also asked for a permanent NATO presence on its soil and has said that practical measures will be hammered out at the next NATO summit in Wales in September.
The previous Czech center right administration supported US plans to host a US missile defense radar but ran into strong public opposition. The current center-left government is less supportive of Washington and the Obama administration has in any case shelved the plans.
Although the Czechs sent a small number of soldiers to Iraq and Afghanistan they have failed to keep military spending at NATO's proposed target of 2 percent of GDP.
Prague's spending on defense is currently at 1.08 percent of GDP and political debate has been focused on keeping it at this level rather than increasing it regardless of the crisis in Ukraine.
"There is a certain consensus that a further decline is unthinkable. Now the issue is about defending and negotiating a reasonable gradual increase," Stropinsky said.
In other comments Stropinsky accused Russia of waging a disinformation campaign in Europe over its policies and goals in Ukraine.
Meanwhile, Russia voiced objections to NATO's build-up of troops in Eastern Europe amid the Ukrainian conflict. Russian officials say that a permanent deployment would only prove Moscow's assessment of NATO's action as hostile.
Moscow also believes that the US has intensified its effort to create a Europe-based anti-missile shield and is increasingly certain that it is targeting Russia.
You can share this story on social media: