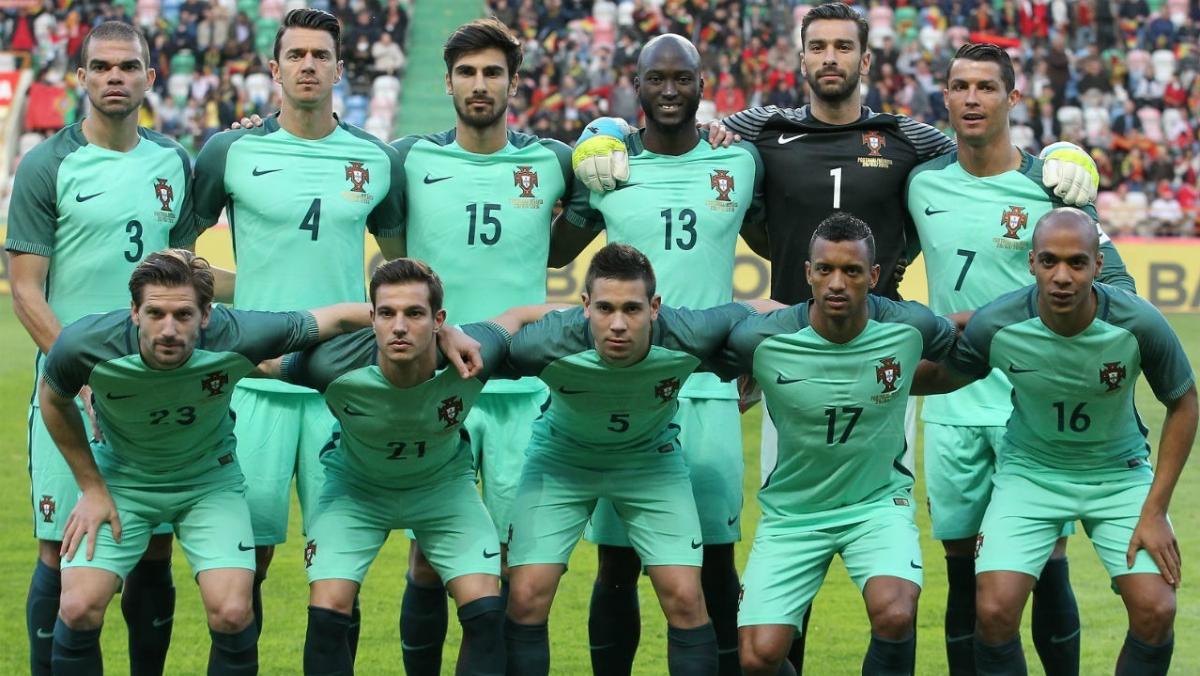 THE ROAD TO RUSSIA 2017

Ahead of Euro 2016, Portugal were touted by some as potential winners, but three draws at the group stage cast a shadow over their chances. Cristiano Ronaldo struggled with injury, but through defense-centered play and by avoiding the big guns and facing Croatia, Poland and Wales in the knockout stages, they managed to reach the final against hosts France. The sides couldn't be separated during regular time, but striker Eder slammed in a historic winner for the Portuguese deep into extra time.

STAR MAN

Ronaldo will be the team's – and the tournament's – brightest star. He was signed by Manchester United at 18 and quickly became a leader. His Premier League career ended on a high note with the Champions League win in Moscow in 2008 and the Ballon d'Or that year. At Real Madrid, Ronaldo has competed with Lionel Messi as the best player of his generation. He's won the Champions League twice with Real and has received the Ballon d'Or on three more occasions.

Ronaldo's international debut was at Euro 2004, hosted by Portugal, and he impressed fans around the world with his skills. At 32, Ronaldo has made 138 international appearances and scored 71 goals. He's a roaming striker who can easily move from the left wing, diverting the attention of defenders.

COACH

Fernando Santos won a home championship just one back in 1999. Since then he's worked intermittently in Portugal and Greece, without being able to lead his clubs to the top. In 2010, he coached the Greek national team, reaching the knockout stages at Euro 2012 by eliminating Russia. At the 2014 FIFA World Cup Greece progressed to the last 16, thanks to a late goal versus Côte d'Ivoire.

Santos' track record with Greece impressed the Portuguese football association, winning him the appointment as head coach. Under him, Portugal have shown the same defensive strength for which Greece became famous.

EXPECTATIONS

Portugal are Group A favorites but Mexico don't appear to be straightforward opponents, and nor do Russia, who might spring a surprise with all the home support they'll get. Still, Portugal are expected to reach at least the knockout stage. The rest depends on motivation and the condition of Ronaldo and other leaders.