Strong enough? Spanish Q4 growth fastest in 6 years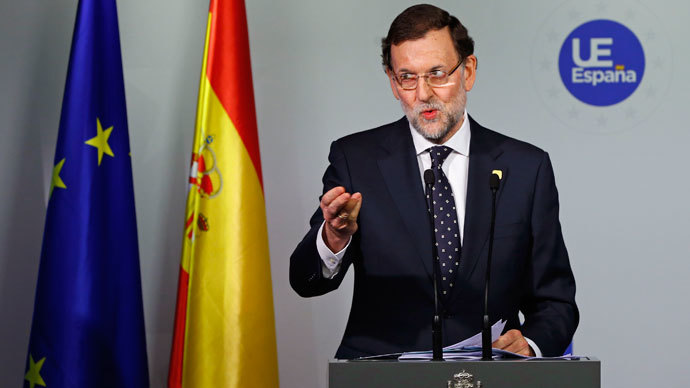 ​US President Obama has hailed Spanish PM Mariano Rajoy for his 'great leadership' in stabilizing the Spanish economy, which grew at its fastest pace in 6 years, but rampant unemployment, especially among the young, hinders recovery.
The EU's fourth largest economy grew by 0.3 percent in the final quarter of 2013, Spain's Economy Minister Luis de Guindos, told parliament on Monday. Official numbers from the central bank and Eurostat, the official EU statistics bureau, are yet to be released.
"For the first time since the start of the crisis, we are in a different scenario," de Guindos said. The country's GDP was hit hard by the eurozone crisis; since 2008 the country has lost 7.5 percent GDP.
Spanish Prime Minister Mariano Rajoy met with President Obama in Washington Monday, and after that held a meeting with International Monetary Fund Director Christine Lagarde, where he touted Spain's growth success.
Overall analysts believe Spain's GDP fell 1.3 percent in 2013, and foresee 0.7 percent growth in 2014. Growth in the 18-nation euro currency block fell to 0.1 percent in the third quarter of 2013 after expanding 0.3 percent in Q2.
Exports have helped the economy swing back, as investors are putting money back into the Spanish financial sector. Strong performance by domestic banks and lower borrowing rates have also contributed to stronger GDP, de Guindos said Monday.
On the eve of 2014, Madrid dropped their multibillion financial lifeline from the European Stability Mechanism (ESM), the regulator saying the country's banks were "on a sound footing"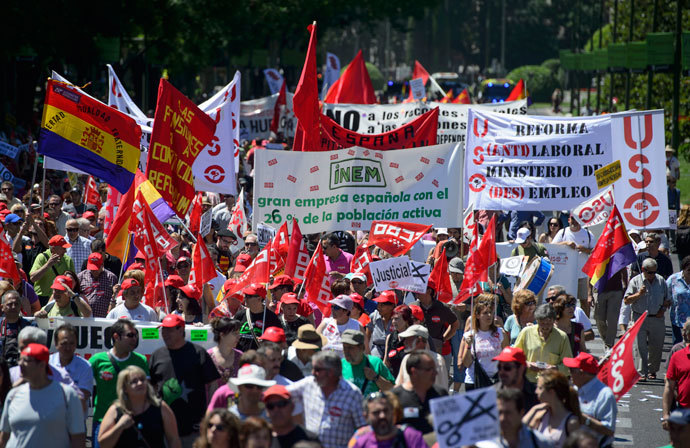 Thorny road to recovery
Spain's road to recovery hasn't been pretty. Tough, and extremely unpopular austerity measures have brought people onto the streets in their thousands to protest high unemployment, which is the second-highest in Europe after Greece.
The latest December figures show the best monthly performance on record, with the number of people registered as unemployed having fallen by 107,570 during the month. But youth unemployment remains the nail in the coffin for recovery, as above 50 percent of Spaniards under 25 are jobless.
Nevertheless, de Guindos believes the economy will start creating jobs in 2014. Currently the unemployment rates stands at 26 percent, which the government hopes to trim down to 25 percent or less by the end of 2014, which is still twice the euro area average of 12 percent.
The euro bloc's fourth largest economy after Germany, France and Italy, Spain is one of the main contributors to the over $11 trillion in eurozone debt, along with other bailout nations Cyprus, Greece, Ireland, and Portugal.
The country has over $1.3 trillion in public debt (954.8 billion euro at the end of Q3), which is 93.4 percent of total GDP.
You can share this story on social media: