'Spain is out of recession but not out of the crisis' – PM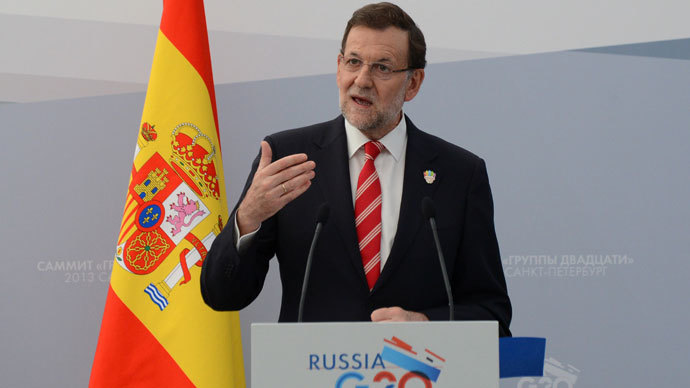 While the figures show the EU's fourth largest economy is pulling out of the two-year long recession, Spanish Prime Minister Mariano Rajoy warns a great deal of work still needs to be done to employ millions of jobless and get the economy back on track.
The Spanish economy will have expanded 0.1 to 0.2 percent between July and September, Rajoy said in an interview to the Wall Street Journal (WSJ), giving the first official confirmation it is recovering.
The projected third quarter growth would mean annual GDP expansion of between 0.4 and 0.8 percent.
The 3Q performance marks a major turnaround from a 0.1 percent contraction in the second quarter.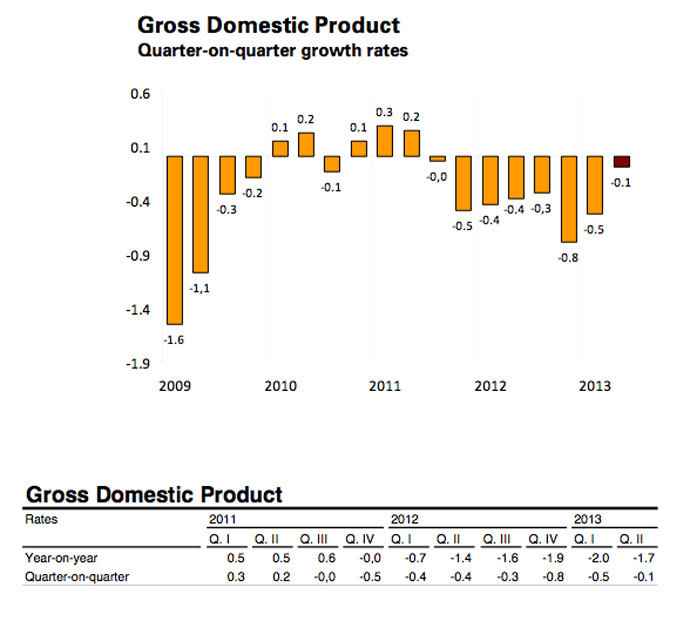 With the unemployment rate remaining the second highest in Europe after Greece – at 26.3 percent - "the task now is to achieve a vigorous recovery that allows us to create jobs," Rajoy said.
Rajoy's comment echoed the overall optimism that has recently been voiced by EU policymakers, who believe recovery is round the corner. The latest upbeat data came on Monday, with HSBC preliminary indicator of the bloc's manufacturing in September hitting a 27–month high.
Last week Ireland was the first among the EU states to declare it exited technical recession, though also added there was little reason to celebrate victory.
Spain is the bloc's fourth largest economy after Germany, France and Italy. The country's GDP has lost 7.5 percent since the crisis hit the economy in 2008. Spanish public debt is also far above normal, crawling to the size of the entire economy – at 92.6 percent of GDP.
You can share this story on social media: